May 5, 2023 – Chinese tech company Goertek has unveiled its latest offering, an intelligent wristband reference design called Link, which aims to improve the interaction experience of XR devices. The wristband features a touch screen, buttons, and simple gestures for controlling and interacting with XR devices, such as AR glasses. It aims to address the limitations of current AR glasses, which can be challenging to operate due to their small touch areas and voice control's inconvenience in public places.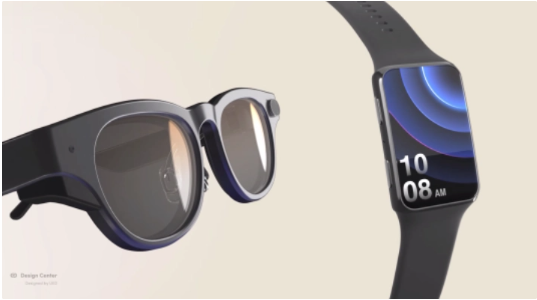 With a 1.64-inch AMOLED screen, Bluetooth, and NFC capabilities, the Link can recognize gestures and motions while monitoring health and fitness data. The device can connect to both AR glasses and smartphones and is loaded with an AI gesture recognition algorithm, allowing users to operate AR glasses with simple gestures, buttons, or touch screens. The wristband also comes equipped with UWB sensors for high-precision distance sensing, enabling visual displays on AR glasses during the unlocking or locking process. Additionally, the Link can operate as a standalone smart wristband when connected to a smartphone.
Gravity, a company specializing in XR glasses chips, recently secured a pre-A+ round of financing worth hundreds of millions of yuan, led by Tongge Fund (established by Goertek, PICO, miHoYo, and 37 Interactive Entertainment). Gravity is developing an XR dedicated coprocessor chip that optimizes components such as display and sensing sensors to provide real-time image rendering, sensor data processing, and mixed reality interaction functions.