October 08, 2023 – BYD Unveils Innovative Electric Buses at Busworld Brussels 2023 Today marks the opening of the Busworld Brussels 2023, and BYD has taken the opportunity to showcase two groundbreaking electric vehicles to the world. The first is the B12, a 12-meter pure electric bus featuring a brand-new blade battery chassis. The second is the BYD-UNVI DD 13, a 13-meter pure electric double-decker bus custom-built in collaboration with European local body manufacturer, UNVI.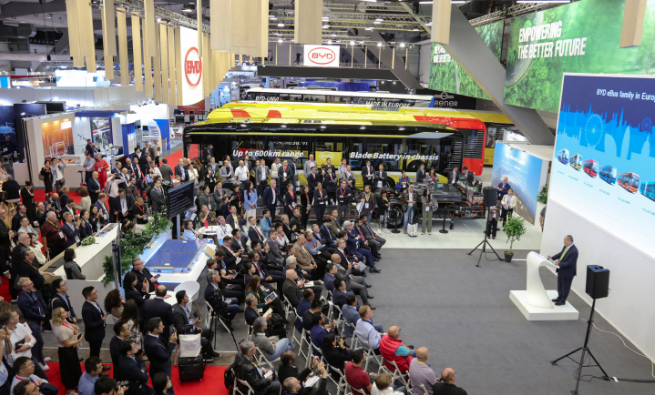 Here's a closer look at these two new electric buses by BYD:
The latest addition to BYD's electric bus lineup, the B12, introduces the innovative blade battery chassis technology, enhancing the performance of electric buses. This cutting-edge blade battery chassis adopts a unique layered structure, integrating the batteries deep within the chassis. This not only improves battery efficiency but also provides more usable space within the vehicle. The new BYD B12 pure electric bus also incorporates a six-in-one controller and an active suspension system, elevating its handling capabilities. With a single charge, it boasts an impressive range of up to 600 kilometers, ensuring efficient long-distance operations and offering a convenient solution for intercity public transportation.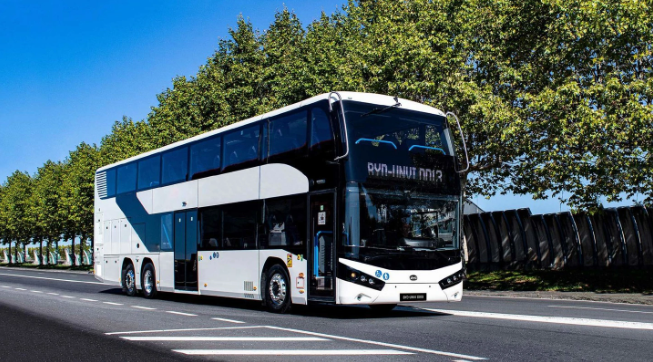 The BYD-UNVI DD 13 combines BYD's leading battery technology with UNVI's localized body manufacturing expertise, aiming to deliver an exceptional travel experience for passengers. Safety and efficiency are paramount for the BYD-UNVI DD 13, with its utilization of BYD's secure battery and chassis technology. Additionally, it adopts UNVI's advanced body design technology, providing customizable solutions tailored to customer requirements. This versatile vehicle design maximizes space utilization, accommodating luggage, bicycles, and meeting the needs of passengers with limited mobility, including wheelchair users.
BYD's innovation in electric transportation continues to make waves in the industry, with these two electric buses poised to offer eco-friendly, efficient, and customizable solutions for public transportation in Europe and beyond.