October 08, 2023 – PayPay, the payment app, has become one of the success stories of SoftBank Group founder Masayoshi Son in Japan, with its user base growing from zero to over 60 million people in just five years. According to the company's co-chief operating officer, the app is now seeking to maintain double-digit growth rates with the help of other SoftBank investment companies.
Headquartered in Tokyo, PayPay has established a dominant position in Japan's cashless payment sector, thanks to its aggressive subsidy strategy and SoftBank's support in signing up merchants across Japan. Shortly after its debut in 2018, the company launched a ¥10 billion (approximately $67 million) cashback campaign within 10 days, winning the favor of millions of users and causing the PayPay system to crash multiple times.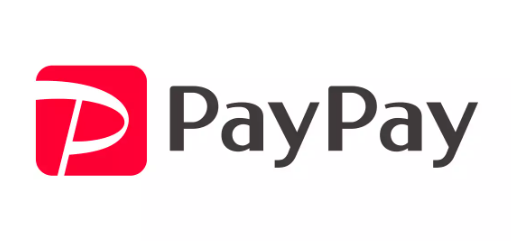 This startup is seen as SoftBank's next initial public offering (IPO) target, as cash still dominates in Japan, where it holds a two-thirds share of the QR code payment market. According to PayPay's co-chief operating officer, Masamichi Yasuda, a collaboration with Line, the instant messaging service under SoftBank's telecom division, will help PayPay acquire an additional 30 million users in the coming years.
Masayoshi Son encourages collaboration among portfolio companies, and PayPay has been one of the few successful initiatives in this strategy. SoftBank holds a majority stake in PayPay through its telecom division, holding company, and Vision Fund 2. The company initially adopted payment technology from India's Paytm, with the first Vision Fund investing in Paytm in 2017.
As of March this year, PayPay's Gross Merchandise Volume (GMV), a key performance metric, exceeded ¥10 trillion, a 34% year-on-year increase. Yasuda stated that this is the growth rate PayPay aims to maintain. The company plans to promote transactions and user growth by leveraging a range of services, from credit cards to insurance and stock trading.
PayPay's rapid growth has also benefited from the Japanese government's efforts to encourage digital payments, despite the preference for cash among the Japanese population. According to data from Japan's Ministry of Economy, Trade, and Industry, cashless payments accounted for approximately 36% of consumer transactions in 2022. While this figure lags behind neighboring countries, it is more than double what it was a decade ago.
Analyst Kirk Boodry from consulting firm Astris Advisory calculated that PayPay acquired shares of PayPay Card last year, valuing the startup at around ¥1 trillion in an internal transaction with SoftBank's telecom division. Analysts say that if investors agree with this valuation, an IPO by the payment company would be beneficial for SoftBank.
Boodry commented, "They've done very well with PayPay because they were relatively unknown in the fintech space before this business started. Now, they've successfully captured most of this market."
QR code payments, widely used in China with services like WeChat Pay and Alipay, are gaining popularity in Japan as well. Lower commissions compared to credit card providers continue to attract merchants.
However, PayPay is now focusing more on its financials. The company is now charging fees to retailers and reported its pre-interest, tax, depreciation, and amortization (EBITDA) profit for the first time in the second quarter ending in June.
Yasuda mentioned that the company aims to increase the average spending on individual accounts through PayPay but declined to provide further details. He added that PayPay is also considering expanding into corporate accounts and may offer international usage through partnerships with local payment apps.
Efforts to expand PayPay's coverage will face stiff competition from the Rakuten Group, which also offers a range of similar services, including Rakuten Pay, credit cards, and brokerage services. The payment market is becoming increasingly crowded, with credit cards continuing to dominate high-value transactions like luxury purchases.
"We are gradually entering a different growth phase," Yasuda said. PayPay will continue to invest, "but at the same time, we want profitability to become a sticky trend for us."