July 5, 2023 – Intel Unveils Next-Generation Xeon Processors and LGA 4710 Socket In a recent tweet by @momomo_us, exciting news has emerged about Intel's latest advancements in processor technology. The tweet showcased the highly anticipated Granite Rapids-SP processors, accompanied by a brand-new LGA 4710 socket.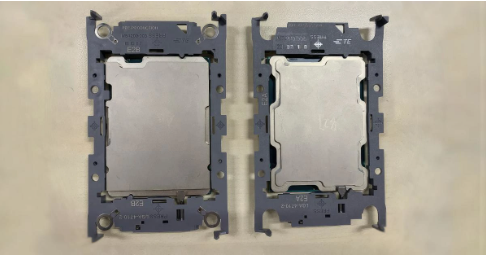 The images shared in the tweet revealed two variations of the LGA 4710 socket. The smaller socket, reminiscent of the Granite Rapids-AP CPU and LGA 7529 socket, is speculated to cater to the consumer/workstation series, possibly the Xeon WS lineup, although this hasn't been officially confirmed yet.
According to the source, Intel is currently evaluating two different integrated heat spreader (IHS) designs for the LGA 4710 processors, with one design resembling AMD's AM5 CPU.
Interestingly, @YuuKi-AnS shared additional information about the LGA 4710 socket, showcasing a platform called "Beechnut City" that is compatible with GNR-SP CPUs. Intel's Beechnut City is a dual-socket platform specifically designed for the upcoming data center processors based on the Granite Rapids-SP architecture.