July 5, 2023 – Samsung Galaxy M34 5G Spotted on Google Play Store Console The much-anticipated Samsung Galaxy M34 5G has made its appearance on the Google Play Store Console page, causing excitement among tech enthusiasts. Revealing some intriguing details, the listing indicates that the device will come equipped with 6GB of RAM and will be powered by a chipset named "Samsung s5e8825," specifically the Exynos 1280 processor.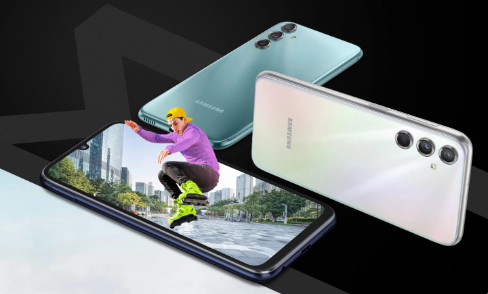 While the screen resolution of the Galaxy M34 5G is listed as 2340*1080, the exact screen size and material type remain undisclosed. However, earlier reports suggested that it could feature a sizable 6.5-inch AMOLED display, captivating users with its vibrant visuals.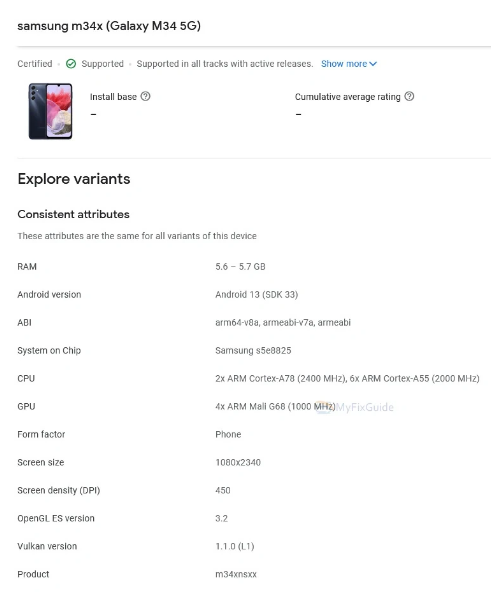 Prior to this listing, Samsung had already released a teaser image of the Galaxy M34, unveiling its impressive 6.46-inch Super AMOLED display boasting a smooth 120Hz refresh rate. The front of the device showcases a waterdrop notch housing a front-facing camera, enhancing the phone's sleek and modern design.
In terms of battery capacity, the Galaxy M34 impresses with its 6000mAh power source, ensuring extended usage without the constant need for recharging. The device also features a 5000-megapixel primary camera, promising users the ability to capture stunning photos and videos. Additionally, the inclusion of a USB-C port at the bottom ensures convenient connectivity, while Samsung has retained the beloved 3.5mm headphone jack, allowing users to enjoy their favorite audio accessories.