July 19, 2023 – The world of smartphones is abuzz with anticipation as leaks and renders of the highly awaited Samsung Galaxy Z Flip5 and Z Fold5 official protective cases have surfaced. Evan Blass, a renowned source of insider information, recently took to Threads to share high-definition renders of these protective cases, providing enthusiasts with a glimpse of what to expect from Samsung's latest offerings.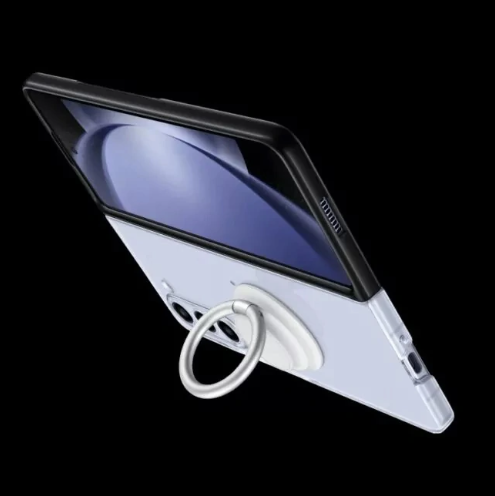 Designed specifically for the Galaxy Z Fold5, the ring protective case boasts an intriguing color combination of black and transparent elements. Positioned just below the camera module, it features a prominent raised ring that serves a dual purpose. Not only does it enable users to securely hold the phone, but it also functions as a convenient stand when flipped out. Furthermore, the ring is ergonomically designed to allow fingers to slip through effortlessly, enhancing the overall grip and usability of the device.
On the other hand, the ring protective case for the Galaxy Z Flip5 exhibits a similar design concept to its counterpart for the Z Fold5, albeit without the contrasting color scheme. The render showcases a sleek and minimalist clear case, complemented by the inclusion of a ring. This ring serves the same multifunctional role as its sibling, offering users a comfortable grip while doubling as a practical stand for hands-free usage.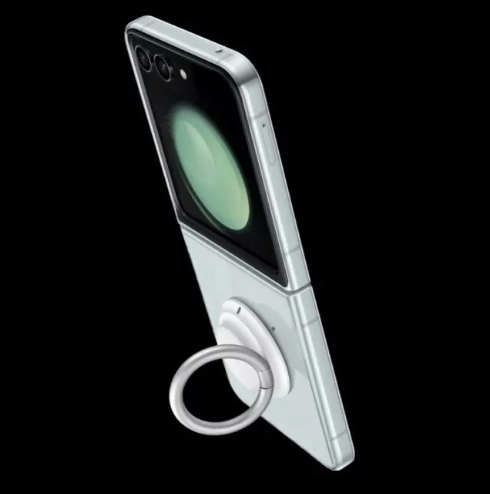 As Samsung continues to push the boundaries of smartphone innovation, these official protective cases for the Galaxy Z Flip5 and Z Fold5 exemplify the brand's commitment to both style and functionality. With their unique ring feature and sleek aesthetics, these cases are poised to complement the cutting-edge technology and transformative form factors of the highly anticipated Samsung folding phones. Enthusiasts around the globe eagerly await the official release of these devices, where they can finally experience the seamless integration of design and utility firsthand.