September 01, 2023 – As the crisp fall breeze ushers in a sense of anticipation, the tech world is abuzz with excitement for the upcoming Google hardware event. Following Apple's official announcement of their product launch, Google has now unveiled the date for its own event: October 4th, 10:00 AM Eastern Time (10:00 PM Beijing Time on the same day). The event will be live-streamed on platforms like YouTube, ensuring a global audience can participate in the unveiling.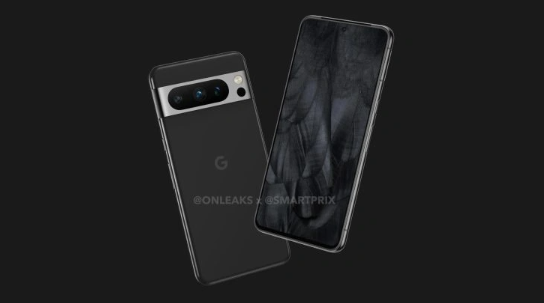 Simultaneously, prominent overseas tech websites such as 9to5Google and digital influencers like MKBHD (Marques Brownlee) have shared glimpses of the coveted invitations from Google. The invitations stand as digital keys to an event that promises to reveal Google's latest creations.
Following the tradition set in the previous year, Google has chosen New York as the stage for this unveiling. The spotlight will be on the newest additions to the Pixel family, speculated to be the Pixel 8 series smartphones and the eagerly awaited Pixel Watch 2 smartwatch.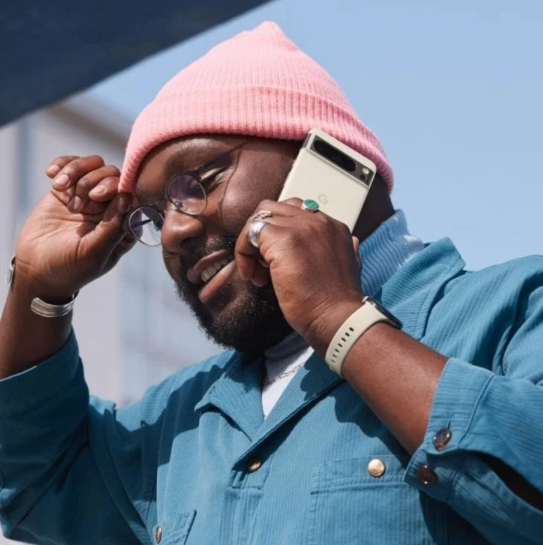 Just a little over a dozen hours ago, the very first official promotional image of the Google Pixel 8 Pro smartphone surfaced, showcasing the device in an elegant porcelain white shade. This visual treat was briefly available on Google's subscription and service pages before mysteriously vanishing into the digital ether. Captured in the screenshots is a striking presentation: the Pixel 8 Pro sharing the frame with the Pixel Watch 2, although the latter's intricate details remain tantalizingly obscured. Notably, the Pixel 8 Pro takes a departure from its predecessors in terms of design, boasting a more gracefully rounded body. The rear camera configuration has also received a fresh makeover, maintaining Google's signature horizontal bar layout.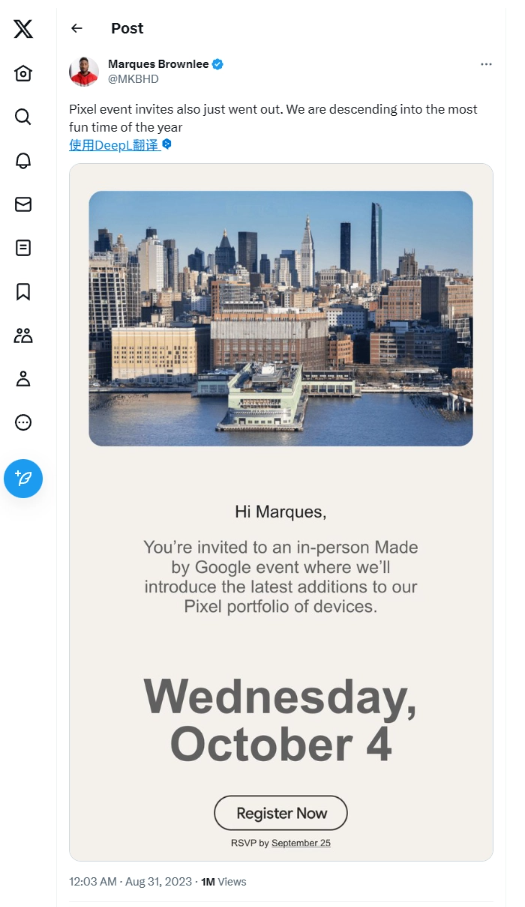 While specifics about the Pixel 8 series phones, including their configurations and prices, are being kept under wraps, rumors suggest that the new devices will sport the powerful Tensor G3 processor. The Pro variant is rumored to feature an expansive 6.7-inch Samsung OLED display, boasting a resolution of 2992×1344 pixels. The display is set to support a refresh rate of 120Hz and dazzle with a peak brightness of 1600 nits (though it's yet to be confirmed if this is the peak brightness). The pixel density stands at an impressive 490 PPI.
Turning our attention to imaging capabilities, the Google Pixel 8 Pro is speculated to host a formidable rear camera system, comprising a 50-megapixel GN2 primary sensor, a 64-megapixel IMX787 ultra-wide-angle lens, and a 48-megapixel GM5 telephoto lens. For selfies and video calls, a 10.8-megapixel 3J1 lens is expected to grace the front of the device.
As the clock ticks closer to the much-anticipated date of October 4th, tech enthusiasts and Google aficionados alike eagerly await the unveiling of these new Pixel wonders, destined to redefine the boundaries of innovation and possibility.