August 07, 2023 – In a bold move towards the future of luxury electric vehicles, Cadillac has unveiled its latest masterpiece, the CELESTIQ. With a starting price of $340,000, this remarkable creation stands as Cadillac's most expensive model to date and proudly takes the reins as the flagship product of their electric car strategy. In the fierce arena of high-end luxury brands like Rolls-Royce and Bentley, Cadillac aims to assert itself as the global standard, showcasing its ambitious vision for the world.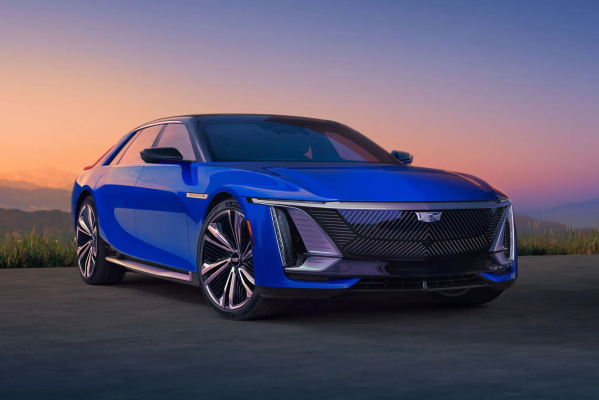 The CELESTIQ is an exquisite four-door electric convertible, boasting a carbon fiber hardtop and being offered in a limited edition. Powered by General Motors' cutting-edge Ultium battery technology, this automotive marvel features a dual-motor all-wheel-drive system, anticipated to deliver an impressive 600 horsepower with a range of approximately 300 miles. Inspired by Cadillac's first electric car, the Karma, introduced back in 2012, the CELESTIQ inherits its distinct charm, characterized by its sleek low-slung stance, sculpted wheel arches, and a wide front fascia adorned with striking full-width headlights. Inside the cabin, the opulence continues with a 55-inch digital instrument cluster, four individual Eames-style seats, and an adjustable transparency glass sunroof, giving passengers an unparalleled experience of luxury.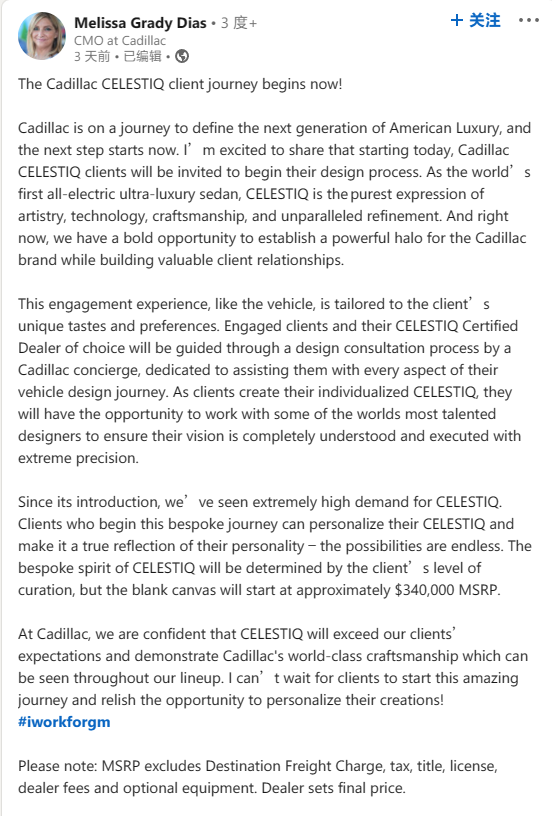 However, what truly sets the CELESTIQ apart is its meticulous handcrafting and the extraordinary level of personalization it offers. Cadillac proudly declares that there are no standard configurations for the CELESTIQ; each unit is a unique masterpiece tailored to meet the desires and preferences of individual clients. From choosing the exterior color and interior materials to selecting the wheel designs and customizing vehicle functionalities, customers have the freedom to create their dream car, a true reflection of their personality and taste. Cadillac goes the extra mile by providing an exclusive service and immersive experience, allowing clients to actively participate in the entire customization process, making their journey towards owning a CELESTIQ truly extraordinary.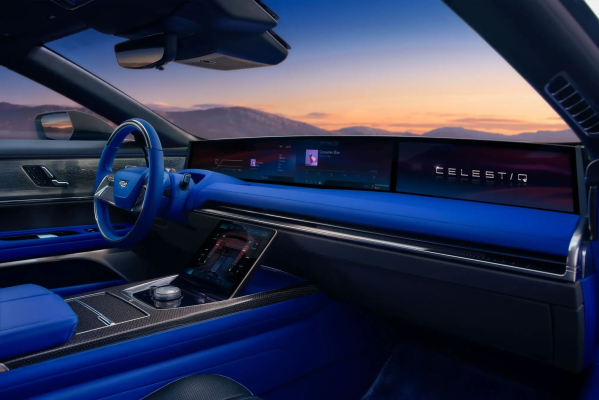 Production of the CELESTIQ will take place at General Motors' global technical center in Warren, Michigan, but with an exceedingly limited annual production run. The demand for this extraordinary vehicle is already surging, as the reservation slots have been swiftly sold out, prompting the creation of a waiting list for potential buyers. Scheduled to begin deliveries in 2024, the CELESTIQ is poised to become the ultimate statement of Cadillac's commitment to innovation and extravagance, forever reshaping the boundaries of what a luxury electric car can be.