November 08, 2023 – Following the recent leak of CLE 53 road test photos, the Mercedes-AMG CLE 63 S E Performance has now also been spotted in road test photos. This particular model boasts a convertible design, featuring a more aggressive front bumper, bronze brake calipers, a rear charging port, and a quad-exhaust system with square tips.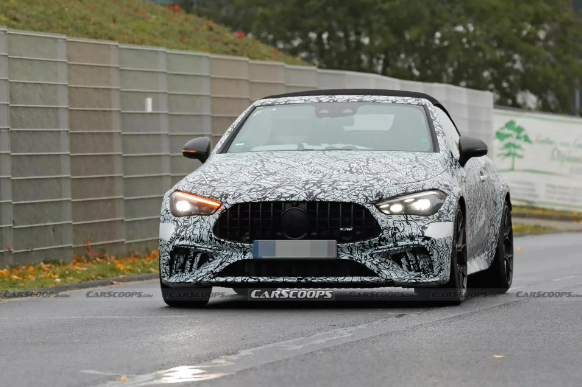 The specifics of the hybrid powertrain in this convertible sports car are still shrouded in mystery. However, it's anticipated that it will adopt a plug-in hybrid platform similar to the one found in the C-Class sedan. The combined power output is estimated at 671 horsepower (500 kW / 680 PS) and a whopping 752 lb-ft (1,018 Nm) of torque.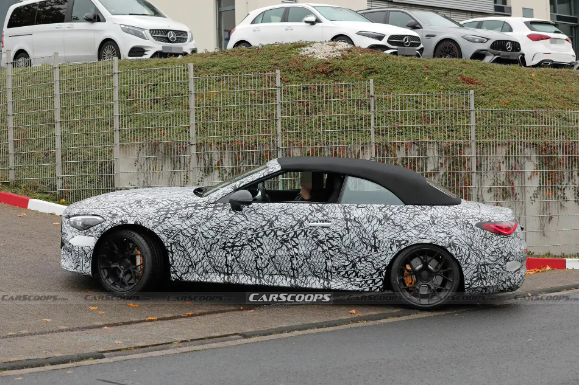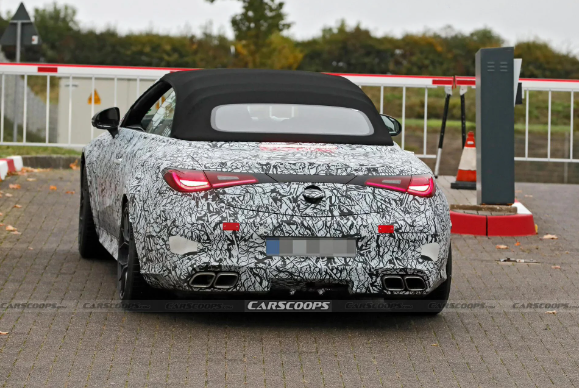 Acceleration from 0 to 60 miles per hour (0-96 kilometers per hour) is expected to take approximately 3.3 seconds, with a top speed reaching 174 miles per hour (280 kilometers per hour).