November 08, 2023 – Intel Emerges as the Primary Beneficiary of U.S. Chip Subsidies
In a recent report by The Wall Street Journal, Intel is set to emerge as the foremost beneficiary of the U.S. chip subsidy program. According to the report, Intel is slated to receive between $30-40 billion in subsidies, accounting for over 10% of the total $390 billion allocated under the Chip Act.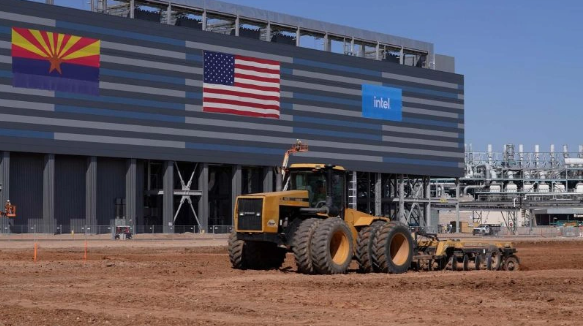 The Chip Act, signed into law by the U.S. President in 2022, outlines plans to provide a total of $527 billion in subsidies to boost the American semiconductor industry. Within this sum, the U.S. Department of Commerce is earmarking $390 billion for the Manufacturing Incentive Program. Additionally, $110 billion is allocated for the establishment of the National Semiconductor Technology Center, set to serve as a hub for domestic semiconductor research and development, with the location yet to be determined. Furthermore, the Act provides a 25% investment tax credit for chip fabrication facility construction, estimated to be worth $240 billion.
As of August this year, official reports indicate that there have been 460 applications submitted, but the government is engaged in detailed negotiations before the actual subsidies are disbursed.
The report emphasizes that one significant reason Intel is poised to receive such a substantial subsidy is its commitment to producing chips for U.S. military use. Earlier this year, U.S. Secretary of Commerce, Gina Raimondo, described this aspect as a "national security investment."