May 24, 2023 – In a surprising move, Samsung is gearing up to unveil its latest innovation, the Galaxy Z Fold 5. According to recent reports from The Elec, the South Korean tech giant has accelerated the development schedule by two weeks compared to last year. This upcoming flagship smartphone is set to introduce a groundbreaking feature: a droplet-shaped hinge design.
The highlight of the Galaxy Z Fold 5's mold product lies in its unique water droplet hinge design. If the performance meets internal standards, it is estimated that the device will enter small-scale production by late June or early July. Samsung has already commenced mass production of certain components for the Galaxy Z Fold 5 and the Galaxy Z Flip 5, focusing on those less affected by overall design adjustments.
After the introduction of the mold product, the water droplet hinge design of the Galaxy Z Fold 5 will undergo several stages of development verification (PVR), production approval (PRA), and shipment approval (SRA). The earliest estimated completion of these tests is by the end of June. Once the verification and development stages are completed, the device will enter the production approval phase and begin mass production.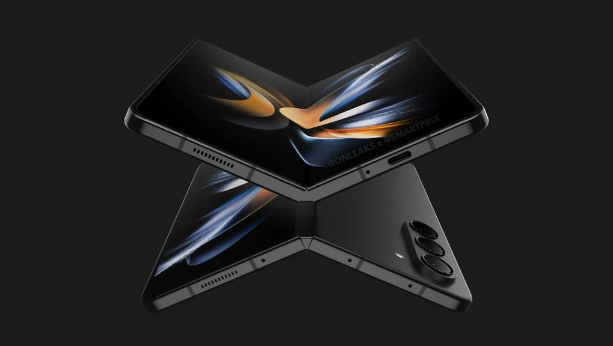 Samsung plans to rigorously test the reliability of the water droplet hinge design in harsh conditions to ensure that users won't face any significant issues upon receiving the device. The unique design of the hinge, while providing aesthetic appeal and functionality, might have implications for battery capacity or thickness, as it occupies additional space within the device.
As for the specifications of the Samsung Galaxy Z Fold 5, the device features a brand-new water droplet hinge design that eliminates any visible gaps when in a closed state. It boasts a 6.2-inch external screen and a 7.6-inch internal display, both supporting a smooth 120Hz refresh rate and utilizing AMOLED technology.
Under the hood, the Galaxy Z Fold 5 is equipped with the powerful Qualcomm Snapdragon 8 Gen 2 for Galaxy chipset, ensuring impressive performance and seamless user experience. On the rear, the device houses a triple-camera setup, including a 50-megapixel primary camera with optical image stabilization, a 12-megapixel ultra-wide-angle lens, and a 10-megapixel telephoto lens supporting 3x optical zoom and optical image stabilization. Additionally, it sports a 12-megapixel front-facing camera for high-quality selfies.
In terms of durability, the Galaxy Z Fold 5 incorporates Corning's Gorilla Glass Victus 2, providing enhanced protection against scratches and accidental drops. It also boasts an IPX8 rating, indicating water resistance. The device supports 25W wired charging and wireless charging capabilities.
Running on the latest Android 13-based OneUI system, the Galaxy Z Fold 5 offers a refined user interface and improved User Design Customization (UDC) features. Samsung is estimated to release the highly anticipated device in August, targeting consumers seeking an innovative and cutting-edge smartphone experience.