June 21, 2023 – In a recent press release, Apple made an exciting announcement today, revolutionizing the podcasting experience for its users. Introducing a host of new updates to the "Search" tab in their podcast application, Apple aims to empower users to easily discover and explore podcasts tailored to their interests.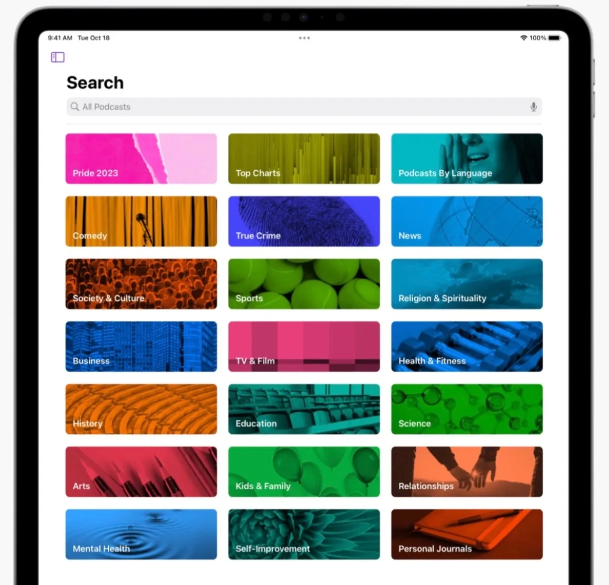 Keeping user preferences at the forefront, Apple has introduced nine distinctive subcategories within the "Search" tab, enabling listeners to refine their podcast choices further. These categories cover a wide range of topics, catering to diverse interests and passions. Let's delve into the newly unveiled subcategories and explore the captivating content each one has to offer:
1. "Mind Matters" – Explore the intricacies of mental well-being, delve into mindfulness practices, and discover insightful conversations on psychology, emotional intelligence, and self-care techniques.
2. "Connections & Conversations" – Dive into the realm of human relationships, exploring advice, anecdotes, and thought-provoking discussions on fostering meaningful connections, resolving conflicts, and nurturing healthy interactions.
3. "Unleashing Your Potential" – Embark on a journey of personal growth and self-improvement. Gain access to inspiring stories, expert guidance, and valuable strategies to unlock your true potential, enhance productivity, and achieve success.
4. "Chronicles of the Self" – Experience the power of personal narratives and reflective storytelling. Immerse yourself in captivating accounts of triumphs, challenges, and self-discovery, shared by individuals from diverse walks of life.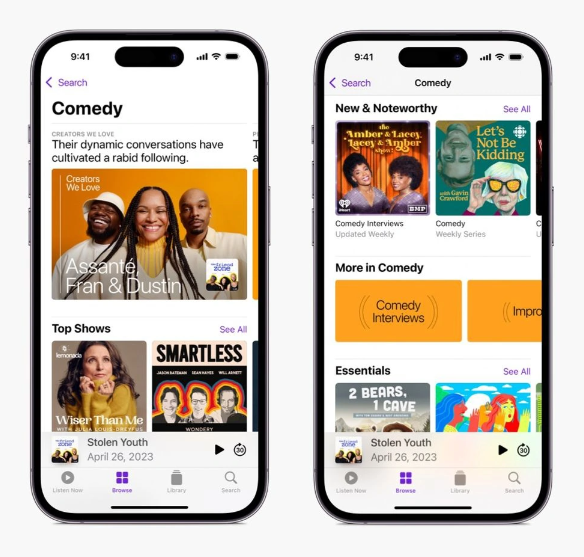 5. "Entrepreneurial Insights" – Fuel your entrepreneurial spirit with valuable advice, business strategies, and inspirational stories from successful entrepreneurs. Explore the world of startups, innovation, and leadership, and gain insights to excel in your entrepreneurial endeavors.
6. "Documentary Diaries" – Embark on a virtual journey through captivating audio documentaries. Uncover gripping tales of history, explore intriguing social phenomena, and gain a deeper understanding of the world we live in.
7. "Parenting Perspectives" – Navigate the joys and challenges of parenthood with confidence. Discover expert advice, heartfelt stories, and practical tips on raising children, nurturing family relationships, and creating a nurturing environment for growth.
8. "Literary Escapades" – Immerse yourself in the world of books through engaging conversations, book reviews, and literary discussions. Explore different genres, discover new authors, and delve into the beauty of storytelling.
9. "Language Learning Lab" – Embark on a linguistic adventure, exploring podcasts tailored to language learners. Enhance your language skills, immerse yourself in different cultures, and gain fluency through engaging conversations and language lessons.
Each subcategory boasts its dedicated page within the app, showcasing the most popular podcast channels and episodes available. For instance, users in the United States can explore the "Mind Matters" page, where a curated chart of the top 200 podcast channels and episodes related to mental well-being is displayed, based on a combination of listenership, engagement, and completion rates.
With these updates, Apple is taking podcast discovery to new heights, offering users a seamless and immersive experience to explore their favorite topics and delve deeper into the world of podcasting. Whether you seek knowledge, entertainment, or personal growth, Apple's enhanced podcasting features are designed to cater to your unique interests and preferences, making every listening experience a truly enriching one.