June 23, 2023 – AMD Prepares to Unleash the Power of the RX 7800 XT Graphics Card In the world of high-performance graphics cards, AMD is continuously pushing the boundaries. After the successful launch of the RX 7900 XT flagship series over half a year ago, they are now gearing up to introduce their next offering, the RX 7800 XT. Excitement is building as leaks and rumors start to surface about this highly anticipated graphics card.
According to industry insiders and the renowned tech blogger "Moore's Demise," the RX 7800 XT will feature a brand-new GPU positioned between the Navi 31 and Navi 32 architectures. This innovative GPU stands apart from its predecessors, neither belonging to the RX 7900 series' Navi 31 nor the lower-spec Navi 32. It represents a carefully crafted middle ground, combining the best of both worlds.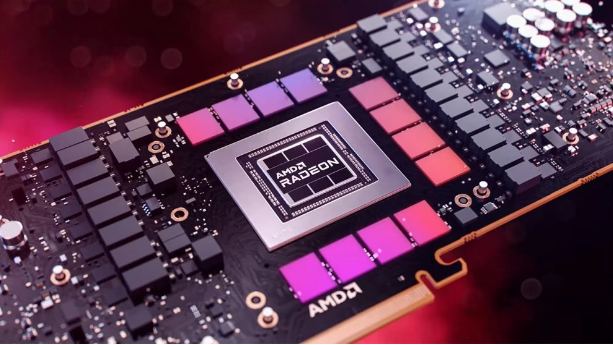 The new GPU boasts a 350mm² graphics compute chip (GCD) akin to the Navi 31, offering exceptional processing power. However, its packaging is more aligned with the Navi 32, incorporating four memory cache dies (MCDs). This configuration supports a 256-bit wide GDDR6 memory interface and a generous 64MB of second-generation Infinity Cache. Such a design choice potentially aims to strike a balance between performance and cost-efficiency. Additionally, there are whispers suggesting that this GPU might find its way into flagship models for gaming laptops within the RX 7900 series.
As for the release date of the RX 7800 XT, AMD has yet to make an official announcement. Enthusiasts eagerly await further details and confirmation from the company, hoping to witness the unveiling of this highly anticipated graphics card in the near future.
It's an exciting time for AMD and graphics card enthusiasts alike. With the RX 7800 XT on the horizon, AMD continues to innovate, striving to deliver cutting-edge technology and exceptional performance to satisfy the demands of gamers and content creators. Stay tuned for updates as AMD prepares to unleash the power of the RX 7800 XT, further solidifying its position in the competitive graphics card market.