October 19, 2023 – According to reliable insider "MEGAsizeGPU," Nvidia may be preparing to launch a new series of graphics cards, including the RTX 4070 D6 and RTX 4070 Super.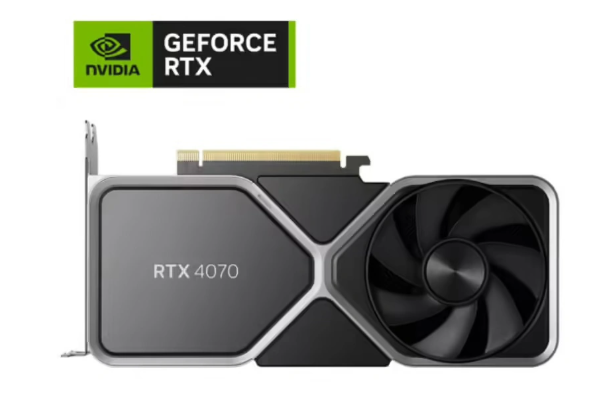 In terms of specifications, it's reported that the new RTX 4070 D6 will retain its core specs, but it will see a shift in memory technology from GDDR6X to GDDR6. Meanwhile, the RTX 4070 Super is expected to be based on the larger AD103 GPU, and its memory configuration will receive an upgrade from 12GB with a 192-bit memory interface to 16GB with a 256-bit memory bus.
As previously reported, Nvidia's RTX 4070 graphics cards made their debut on April 13th this year, starting at a price point of 4,799 Chinese yuan.

On the specification front, the RTX 4070 graphics card boasts 5,888 CUDA cores and utilizes 12GB of GDDR6X memory with a 192-bit memory interface.
Nvidia has claimed that with the assistance of DLSS 3, the GeForce RTX 4070 delivers an average performance that is 2.6 times faster than the RTX 2070 SUPER and 1.4 times faster than the GeForce RTX 3080. Furthermore, the GeForce RTX 4070 performs admirably in traditional rasterization games that do not support advanced features like ray tracing and DLSS. In these rasterization games, the GeForce RTX 4070 holds its own alongside the GeForce RTX 3080, all while consuming less than half the power and offering an additional 2GB of memory. Additionally, the RTX 4070 features an enhanced storage subsystem, with 36MB of L2 cache and 12GB of high-speed GDDR6X memory.