July 18, 2023 – E-commerce giant Novice International and Shandong Port Shipping Group have joined forces to introduce the "Sino-Korean-Japanese Express" e-commerce sea freight service. This collaboration aims to provide a swift three-day delivery service for cross-border shipments from China to reach consumers across South Korea.
Through Novice International's official platform, businesses utilizing the Novice Sea Freight Express will benefit from end-to-end services, including seamless customs clearance from the departure port warehouse to the destination port bonded warehouse. This comprehensive service encompasses fixed-rate cabin pricing, real-time booking capabilities, and prioritized unloading, ensuring a hassle-free experience at every stage of cross-border logistics. With this efficient system in place, Chinese e-commerce packages can reach the hands of Korean consumers in as little as three days.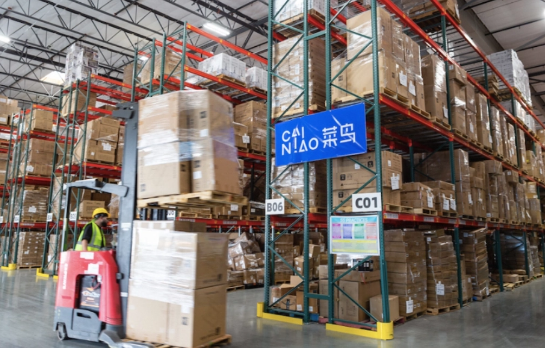 Novice International disclosed that in March 2022, it initiated operations at its distribution center in Korea and established the Caban route. This distribution center is equipped with state-of-the-art logistics facilities, including automated conveyor belts and compact sorting equipment. As compared to previous methods, the overall delivery time for cross-border parcels is projected to be reduced by more than 12 hours, with a reduction of over 10% in end-to-end operational costs.
Continuing its efforts to enhance its express delivery capabilities, Novice International recently announced the launch of distribution centers in Dallas and Chicago, adding to its existing centers in Los Angeles, New York, and Miami. With these five distribution centers, Novice International's network in the United States now spans nationwide. According to Novice's official statement, national parcel deliveries within the United States can now achieve an average delivery time of 10 days, with expedited delivery taking as little as 5-6 days. This represents a significant improvement, surpassing the previous delivery speed by over 40%.