July 18, 2023 – Following the highly anticipated debut of the all-new Mercedes GLC and GLC Coupe, the renowned German automaker unveiled today the AMG versions of these two SUVs. With fresh designs, enhanced interiors, and upgraded mild hybrid power systems, these new vehicles aim to deliver an exhilarating driving experience.
Expected to hit the market in the coming months, the Mercedes-AMG GLC takes a higher position than its GLC Coupe counterpart, which is set to commence pre-orders in the United Kingdom later this month.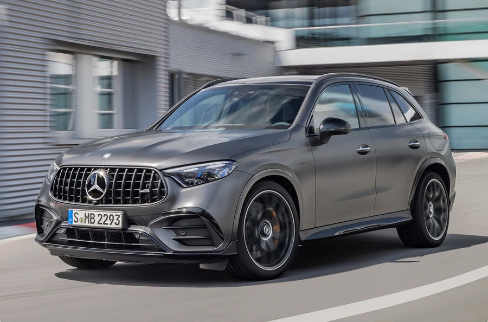 At the entry level, the Mercedes-AMG GLC 43 4Matic model boasts a 4Matic all-wheel drive system, equipped with a 2.0-liter turbocharged four-cylinder engine and a 14bhp electric motor. Paired with a nine-speed dual-clutch transmission, it generates an impressive 415bhp of power at 6750rpm.
Similar to the E63 and other AMG models, the Speedshift MCT gearbox of the GLC 43 utilizes a wet start-up clutch instead of a torque converter, offering smoother low-speed operation and improved throttle response.
In addition, the GLC 43 features rear-wheel steering and standard air suspension, both integrated into the AMG Ride Control system.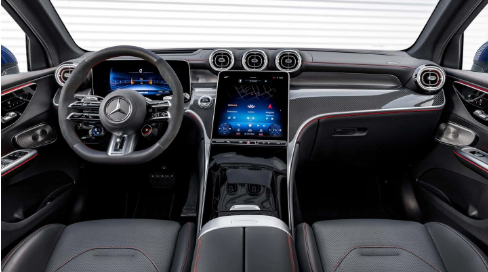 It's worth noting that the GLC63 S E Performance model breaks away from the tradition of a V8 engine and instead adopts a turbocharged 2.0-liter four-cylinder engine working in conjunction with a rear-mounted 201-horsepower electric motor, resulting in an impressive output of 671 horsepower and 752 pound-feet of torque.
Reportedly, the turbocharged engine alone is capable of producing 469 horsepower and 402 pound-feet of torque, making it the most powerful four-cylinder engine in the world.
The GLC63 S E Performance model accelerates from 0 to 60 miles per hour in just 3.4 seconds, with a top speed limited to 171 miles per hour (approximately 275.2 kilometers per hour).
Similar to the GLC43, the 63 model features the same nine-speed dual-clutch transmission and 4Matic all-wheel drive system. However, the 4Matic+ system in the 63 model is fully variable, allowing it to transfer 100% of the power to the rear wheels.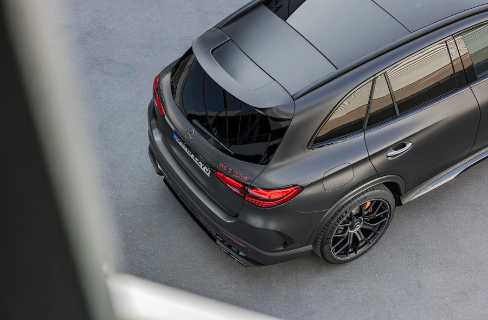 Mercedes claims that the vehicle's energy efficiency has been improved due to upgrades in its electrification system, offering a charging power of 3.8 kW. Moreover, this model is capable of traveling up to 7.5 miles (approximately 12.07 kilometers) on electric power alone.
Both new vehicles are equipped with AMG Dynamics, which enhances electronic stability and steering response, resulting in superior cornering capabilities. Standard features include the AMG Driving Control system, sport braking system, active rear-wheel steering, and an enhanced sound AMG exhaust system, providing heightened comfort across various road surfaces.
Regarding the interior, Mercedes-AMG shares the same MBUX system with the base GLC but adds unique AMG functionalities. The dashboard, central display screen, and optional head-up display all feature distinctive AMG graphics, and the infotainment system includes the AMG Track Pace application.
The new vehicles also retain the interior theme of the AMG GLC, offering MB-tex and ultra-fine fiber cabin materials as standard. Buyers can opt for Nappa leather upholstery with AMG embossing, while those seeking a sportier experience can choose the high-performance seats.