June 6, 2023 – LG Unveils Latest 32GR93U Gaming Monitor with 4K 144Hz Display Introducing the latest addition to LG's gaming monitor lineup, the 32GR93U. This cutting-edge display boasts a stunning 32-inch IPS panel with a 4K resolution and an impressive 144Hz refresh rate. Gamers can expect a lightning-fast 1ms response time, allowing for smooth and fluid visuals, while the wide color gamut of 95% DCI-P3 ensures vibrant and lifelike colors. With HDR400 certification, the monitor delivers enhanced contrast and brightness levels, further enhancing the gaming experience.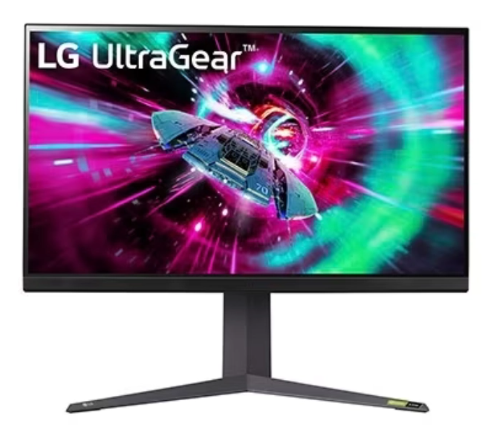 In addition to its remarkable display capabilities, the LG 32GR93U features a sleek design with narrow bezels on three sides, maximizing the screen real estate and providing an immersive viewing experience. The stand is fully adjustable, allowing users to tilt, rotate, and adjust the height to achieve the most comfortable viewing angle in any environment. Whether you prefer an upright position for intense gaming sessions or a reclined angle for casual browsing, this monitor offers flexibility to accommodate your needs.
Connectivity is also a key feature of the LG 32GR93U. Equipped with an HDMI 2.1 interface, it supports high-bandwidth data transfer, enabling seamless connectivity to gaming consoles, PCs, and other devices. This ensures that you can take full advantage of the monitor's impressive capabilities without compromising on image quality or performance.
LG continues to innovate and provide gamers with top-of-the-line displays, and the 32GR93U is no exception. With its impressive specifications, immersive design, and versatile adjustments, this gaming monitor is set to deliver an unparalleled visual experience for gamers and content creators alike. Stay tuned for its upcoming release and prepare to elevate your gaming setup to new heights with the LG 32GR93U.