May 15, 2023 – In a significant development, Swedish green battery manufacturer Northvolt has announced plans to establish a state-of-the-art battery factory in the city of Heide, located in the Schleswig-Holstein region of northern Germany, as reported by Reuters. This venture aims to revolutionize the energy storage industry and meet the increasing demand for sustainable battery solutions.
Northvolt, headquartered in Stockholm, Sweden, has been at the forefront of technological advancements in collaboration with Scania, a Swedish truck manufacturer under the Volkswagen Group. Since 2017, the two companies have been working together to develop cutting-edge traction batteries specifically designed for commercial vehicles. After years of extensive research and partnership, they are set to commence production and commercialization of a novel traction battery later this year, with an estimated lifespan of 1.5 million kilometers.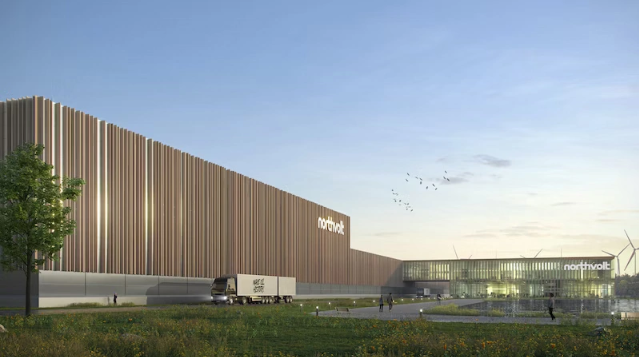 The new Northvolt factory in Germany is expected to commence construction within this year and be fully operational by 2025, with battery deliveries slated for 2026. Germany's Minister of Economics, Peter Altmaier, expressed his enthusiasm for the project, emphasizing that the factory will generate around 3,000 employment opportunities. With a total investment of 4 billion euros (approximately 30.32 billion Chinese yuan), Northvolt plans to achieve an annual production capacity of 60 GWh.
Northvolt, founded in October 2006 by Peter Carlsson, former Vice President of Supply Chain at Tesla, and Paolo Cerruti, has rapidly expanded its battery manufacturing capabilities. Currently, the company has operational and planned factories with a combined annual capacity of 170 GWh. Notably, on December 28, 2021, Northvolt announced the production of the first battery designed, developed, and assembled within Europe, marking a significant milestone in the region's pursuit of sustainable energy solutions.