August 21, 2023 – As the sun casts its warm glow over the city that never sleeps, the whispers of innovation and anticipation are painting the streets of New York with excitement. Behind the scenes, a technological symphony is reaching its crescendo, and the spotlight is on Tesla's new masterpiece – the upcoming iteration of the Model 3.
Recent reports from various sources have unveiled intriguing details about this eagerly awaited automotive marvel. A certain @teslashanghai, a prominent figure in the Tesla rumor mill, has brought to light intriguing developments. The new Model 3, after successfully emerging from its trial production phase, is now poised to embark on the stage of increased production and rigorous stress tests, commencing on August 25.
Whispers about the vehicle's exterior design have begun circulating, with @teslashanghai painting a vivid picture. The new Model 3 is said to exude an irresistibly captivating aesthetic, potentially even eclipsing the allure of its elder sibling, the Model S. Key attention seems to be directed toward its new set of headlights, which are supposedly poised to redefine automotive illumination.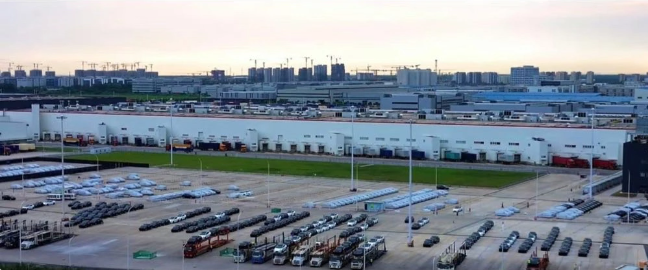 Intriguingly, it's rumored that the new Model 3 will be equipped with HW3.5 hardware, a departure from previous speculation surrounding HW4.0. Strikingly, the word on the virtual street is that "all radar systems have been meticulously removed," sparking curiosity about Tesla's vision for sensor technology.
In the realm of manufacturing, a remarkable transformation appears to have taken place. The integration of cutting-edge techniques, including a unified casting approach and incorporation of novel materials, has substantially driven down production costs. As a result, the expected price point is projected to settle around 200,000 Chinese Yuan.
Contrary to prior murmurs, it seems that HW4.0's anticipated reign might be under reconsideration. The swirling tide of information suggests that the new Model 3 might not house this advanced hardware system, marking an intriguing departure from the narrative. As the countdown to the new Model 3's debut continues, the looming revelation promises to quench the thirst for answers.
Tesla showrooms have already commenced the enthralling ritual of accepting orders for the impending Model 3 variant. Store personnel have disclosed that the months of September and October are being eyed as a potential window for its grand unveiling. These upcoming iterations of the vehicle are reported to bear significant changes in their exterior façade, interior design, and perceptual apparatus.
As the story of Tesla's new Model 3 continues to unfold, enthusiasts and industry observers alike are left in rapt anticipation. The tantalizing blend of technological prowess and design innovation is set to redefine the automotive landscape once again, and as the streets of New York attest, the era of electric dreams is very much upon us.