August 21, 2023 – In a surprising revelation today, fresh details have emerged regarding the USB-C data cable designed for the upcoming iPhone 15. The approach taken by Apple seems to mirror their recent strategy with the latest MacBook Air model. The glimpses of the leaked images showcase the iPhone 15 models donning USB-C connectivity encased in a fabric weave, with an array of vibrant colors available for users to choose from. Interestingly, this isn't the first instance of Apple adopting braided charging cables; a similar design choice was introduced earlier on the new MacBook lineup.
Rumors within the industry speculate that due to the impending transition of all four iPhone 15 models to the USB-C standard, these distinctive color-accented braided cables might become an exclusive offering for the Pro series. Even if this speculation doesn't hold true, it's worth considering that the data transfer speed might be regulated for all variants.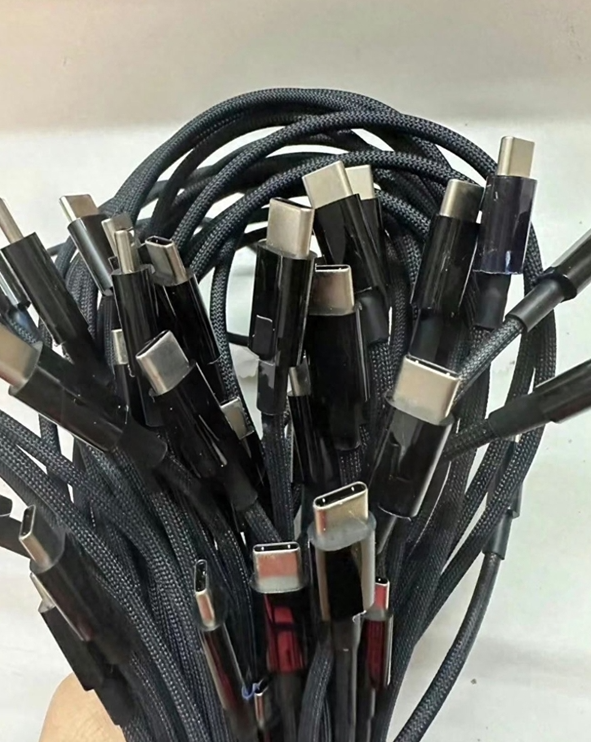 According to insider sources, the standard edition of the iPhone 15 is expected to incorporate the USB 2.0 version, offering a maximum data transfer speed of 480Mbps, somewhat akin to the performance of the previous Lightning interface. On the other hand, the iPhone 15 Pro series is set to embrace the USB 3.2 standard, boasting data transfer speeds that can soar up to 20Gbps—more than 20 times faster than the standard edition.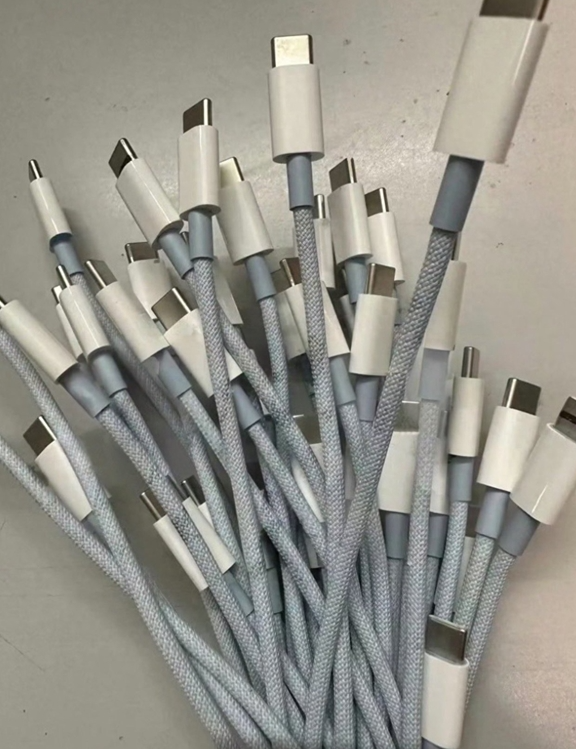 Insiders hint that the presented USB-C cable might undergo revisions before the official release. Therefore, the ultimate design could potentially be subject to Apple's modifications. However, one thing that can be assured is Apple's penchant for customizing these cables, setting them apart from the regular USB-C cables commonly found on the market.
According to sources within the supply chain accessory sector, Apple appears resolute in not allowing the USB-C interface of the iPhone 15 to be universally compatible with Android devices. This decision remains steadfast even in the face of potential legal implications, underscoring Apple's commitment to this course of action. After all, the backdrop of the lucrative multi-billion-dollar MFi certification program likely plays a pivotal role in shaping such determinations.