May 02, 2023 – Google's first foldable smartphone, the Pixel Fold, is expected to hit the market in the fourth quarter of 2023 with a price tag of $1799. According to the latest renderings shared by tech blogger @TechCat, the Pixel Fold will feature a horizontally folding design similar to Samsung's Galaxy Z Fold4. The device will come with a 5.8-inch external screen and a foldable display measuring 7.6 inches.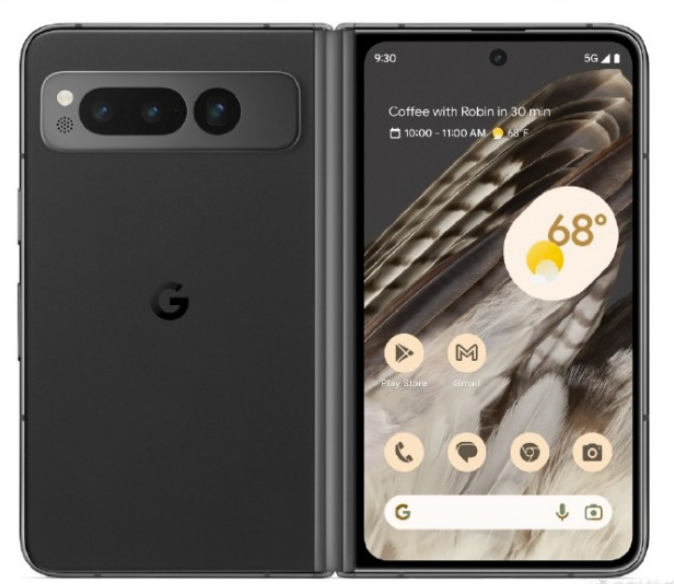 The Pixel Fold will reportedly feature the most durable hinge ever seen in a foldable device, and its battery will last up to 72 hours thanks to an "extreme battery-saving" mode. The device will also run on Android 13, which will be optimized for foldable screens, and will have exclusive features such as support for taskbars, multi-tasking, keyboard, and mouse, as well as compatibility with apps.
In terms of camera, the Pixel Fold will come with a triple-camera setup at the back, featuring a 64MP primary camera (IMX787), a 10.8MP telephoto lens (S5K3J1), and a 12MP ultra-wide-angle camera (IMX386). For selfies, the device will have two 9.5MP front-facing cameras – one on the external screen and the other on the top right of the inner screen's bezel.
Compared to the domestic foldable phone OPPO Find N2, the Pixel Fold's design is said to be outdated, according to the blogger. Nonetheless, the Pixel Fold will continue the tradition of "Pixel-style performance" and a flagship-level camera with Google's self-developed Tensor2 chip. Google plans to begin mass production of the Pixel Fold and its components in the third quarter of 2023. More details about the device will be revealed in the coming months, so stay tuned.