September 06, 2023 – In a recent development reported by CarDealer, the Chinese automaker BYD is making a notable change for some of its vehicle models exported to Europe, including the United Kingdom. The company has decided to remove the slogan "Build Your Dreams" from the rear of certain vehicles.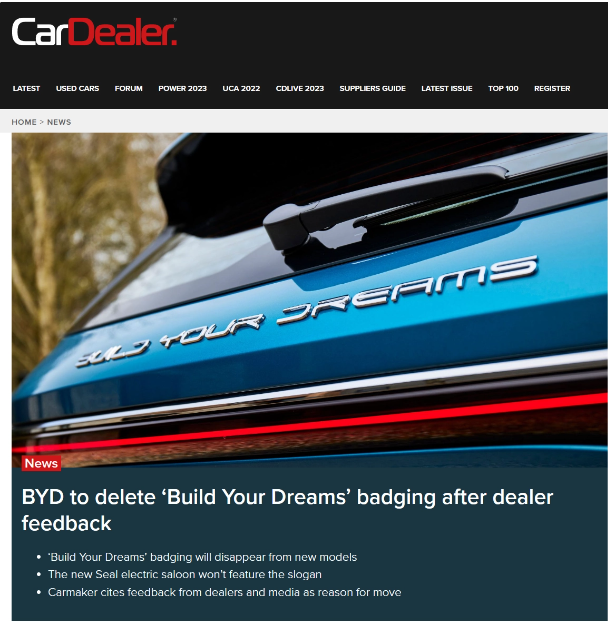 According to Tim Bryant, BYD's European Customer and Experience Manager, the decision comes after careful consideration of feedback from dealers, journalists, and partners. Some stakeholders favored the slogan, while others were less enthusiastic about it. In response, BYD has chosen to implement a cleaner rear design for its European-market Seal electric cars, which will no longer feature the "Build Your Dreams" inscription. However, it's worth noting that models like the ATTO 3 and the upcoming Dolphin will retain the slogan.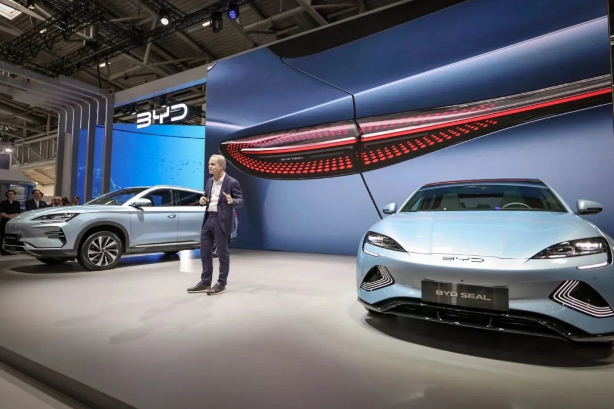 Tim Bryant stated, "Over the past year, BYD has been attentive to the feedback from dealers, journalists, and our collaborative partners. Opinions on the slogan have been divided, and we have taken the majority view into account. Leveraging the speed and agility of our vertically integrated supply chain, we are ensuring that all Seals manufactured for the European market will sport a cleaner rear door design with a discreet BYD logo."
This change coincided with BYD's recent appearance at the IAA MOBILITY 2023 auto show in Munich, Germany, on September 4th. At the event, BYD introduced several models to the European market, including the Seal, the Song PLUS EV Champion Edition, the ATTO 3 (known as the BYD ATTO 3 overseas), the Dolphin, the Han, and the Tang D9. The Seal, now officially available in Europe, offers two versions priced at €50,990 (approximately ¥400,000) and €44,900 (approximately ¥350,000) respectively. Additionally, the Song PLUS EV Champion Edition made its debut in front of European consumers and is set to hit the European market soon.