September 06, 2023 – ASML CEO Peter Wennink recently shared insights during an interview with Reuters, shedding light on the company's commitment to delivering High Numerical Aperture Extreme Ultraviolet (High NA EUV) machines by the end of this year, despite encountering some supplier-related challenges.
ASML's High NA EUV machines are colossal in size, comparable to a truck, and come with a price tag exceeding $300 million each, catering to the demands of leading chip manufacturers. These cutting-edge machines are poised to facilitate the production of smaller and more advanced chips over the next decade.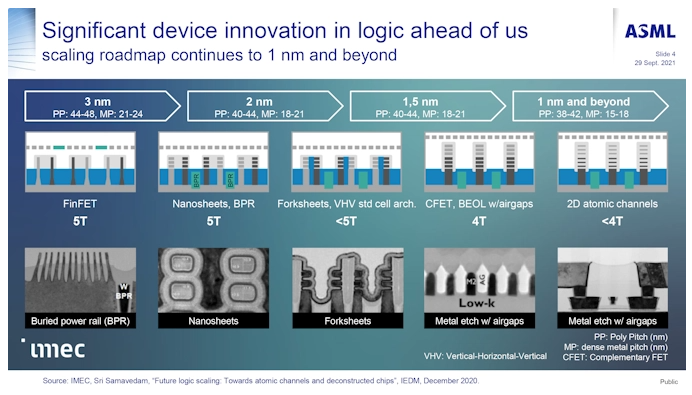 Wennink acknowledged that certain suppliers faced difficulties in ramping up component quantities and maintaining quality standards, resulting in minor delays. However, he reassured that these challenges remain manageable, and ASML is unwavering in its commitment to delivering the first machine by the end of this year.
In prior reports, ASML and its partners have been diligently developing a novel EUV lithography machine known as the Twinscan EXE:5000 series, designed for the post-3nm era. This series will feature a 0.55 Numerical Aperture (high NA) lens, boasting an impressive 8nm resolution, aiming to minimize the need for double or multiple exposures at the 3nm and beyond nodes.