November 17, 2023 – In the latest edition of Power On by Bloomberg's Mark Gurman, it is revealed that Apple's in-house 5G modem development is facing significant challenges.
Following Apple's acquisition of a substantial portion of Intel's smartphone business in 2019, the company embarked on the serious undertaking of developing its own modem hardware. However, the development process has encountered obstacles.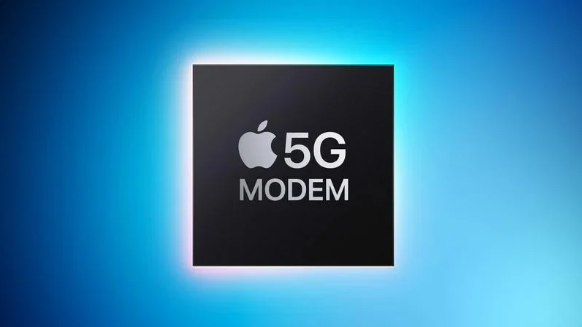 Originally slated for a 2024 debut, with the first deployment planned for the iPhone SE model, reports later surfaced indicating a delay until 2025.
Gurman, in the latest newsletter, discloses that Apple is considering another postponement for the launch of its in-house 5G modem chip. Currently, the release is tentatively scheduled for late 2025 or early 2026.
According to Gurman, Apple's in-house 5G modem chip is still in the early stages of development and may lag behind competitors by "several years."
Sources suggest that Apple's current 5G modem chip does not support mmWave technology. There are two primary challenges: firstly, legacy code inherited from Intel requires rewriting by Apple, and introducing new features may disrupt existing functionality. Secondly, in the process of chip development, caution must be exercised to avoid infringing on Qualcomm's patents.
An Apple employee remarked, "We took on a failed project from Intel, and we were overly confident that we could turn it around." It is rumored that Apple's hardware technology division is grappling with limitations, with resources spread thin among numerous projects, making it challenging to rectify errors.