November 17, 2023 – Tesla has ventured into the realm of video advertising, debuting its first-ever promotional clip on YouTube, a commercial that prominently highlights the safety performance of its vehicles.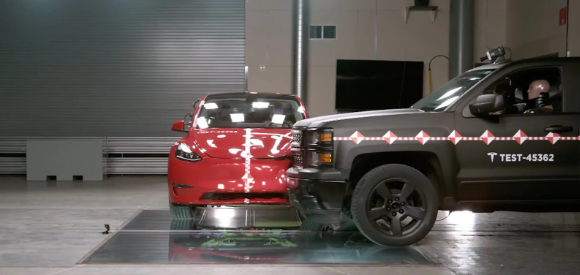 Earlier this year, Tesla's CEO Elon Musk made a strategic shift, departing from the long-standing philosophy of refraining from advertising and instead investing in product improvement, relying on word-of-mouth from satisfied owners.
Tesla investors have frequently urged Musk to consider advertising that emphasizes specific features and advantages of Tesla vehicles, believing it could help reach consumers unfamiliar with Tesla products, especially following recent price reductions.
During Tesla's annual meeting earlier this year, Musk nodded to the idea for the first time, stating that Tesla would "give advertising a shot" to gauge its effectiveness.
In June, Tesla began running some Google ads, and a few months later, it escalated its advertising efforts, releasing hundreds of new ads. However, investors were hopeful for Tesla to venture into video advertising on the internet and television, as it holds more sway in the automotive industry, where manufacturers often dominate advertising during events like the Super Bowl.
While Tesla previously organized a competition for creating video ads for its vehicles, those videos were never actually paid for or broadcast. Now, this landscape is evolving.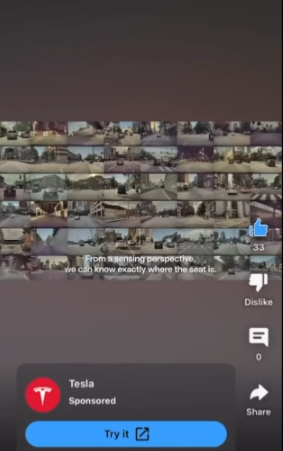 YouTube users have noticed paid Tesla ads appearing as pre-roll advertisements, marking a significant shift for the electric car company.
The video ad primarily showcases Tesla's industry-leading position in safety performance. Tesla vehicles consistently excel in crash tests, and safety is often a paramount consideration for consumers when purchasing new cars. The advertisement also includes a link directing viewers to Tesla's test drive webpage.