May 19, 2023 – In a bid to enhance accessibility for individuals with disabilities, Google has unveiled a range of new assistive features on May 18th, coinciding with the "Global Accessibility Awareness Day."
Google's latest assistive features are designed to improve the user experience across various services, including the Google Chrome browser and Android devices. Among the new additions is the introduction of real-time captions, set to expand its availability to a wider range of Android devices and users this summer. Additionally, these captions will now support French, Italian, and German languages.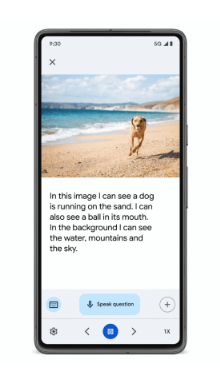 Moreover, the new assistive features encompass image descriptions, allowing users to inquire about specific details of an image by posing multiple questions. This functionality proves invaluable for individuals who are visually impaired, providing them with comprehensive descriptions of visual content.
In a bid to facilitate navigation for people with disabilities, Google Maps has received updates to enhance wheelchair accessibility. This update aims to make it easier for individuals using wheelchairs to locate wheelchair-accessible routes and facilities within the app.
Furthermore, Google Chrome's capabilities have been expanded to detect URL misspellings and provide suggestions for corrections. This feature prevents users from inadvertently accessing incorrect websites due to typographical errors.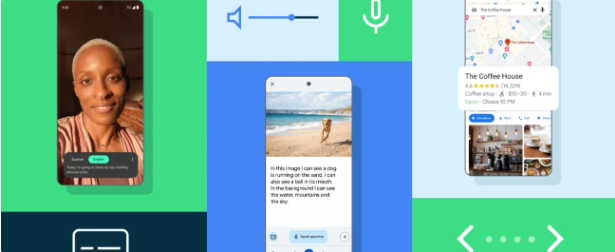 As for TalkBack, an assistive feature aiding users with visual impairments in utilizing the Google Chrome browser, it now offers improved functionality by analyzing browser tags and supporting features such as sorting and rearranging. These enhancements ensure a more seamless browsing experience.
Through the introduction of these new assistive features, Google remains committed to creating a more inclusive digital environment, enabling individuals with disabilities to fully embrace the benefits of technology and seamlessly navigate the digital world.