May 19, 2023 – The highly anticipated RTX 4060 Ti graphics card by NVIDIA has finally been unveiled, set to hit the market on May 24th. With a starting price of 3,199 yuan for the 8GB VRAM version, gamers and technology enthusiasts are eagerly awaiting its release.
NVIDIA's official website caught the attention of IT Home, revealing that the RTX 4060 Ti will have a reference design, while the RTX 4060 will only be available in custom designs.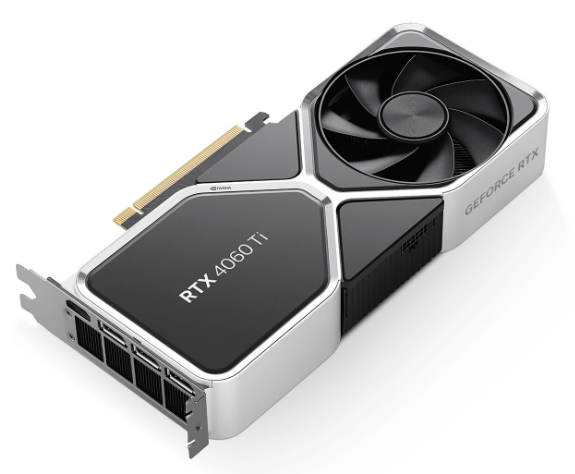 According to the information provided by NVIDIA, the RTX 4060 Ti reference model features a dual-slot design, measuring 244mm in length and 98mm in width. In comparison, its predecessor, the RTX 3060 Ti reference model, also had a dual-slot design with dimensions of 242mm in length and 112mm in width.
The reference models of the NVIDIA RTX 40 series graphics cards will be sold on JD.com (Jingdong Mall), and it is expected that they will sell out quickly during the initial launch. Interested players and enthusiasts might want to keep a close eye on the availability.
Taking a closer look at the specifications of the RTX 4060 Ti and RTX 4060 graphics cards, as compiled by IT Home:
The RTX 4060 Ti boasts 4,352 CUDA cores and is equipped with 8GB or 16GB of 128-bit GDDR6 VRAM. It operates with a TGP power consumption of either 160W or 165W and utilizes a PCIe 4.0*8 connection. The starting price for the RTX 4060 Ti is set at 3,199 yuan, and it will be available for purchase starting May 24th.
On the other hand, the RTX 4060 graphics card features 3,072 CUDA cores and is equipped with 8GB of GDDR6 128-bit VRAM. It operates with a power consumption of 115W and also utilizes a PCIe 4.0*8 connection. The RTX 4060 is expected to be released in July with a starting price of 2,399 yuan.