June 25, 2023 – Today, renowned Twitter blogger @Revegnus unveiled an intriguing leak, sharing an image of an upcoming foldable device believed to be the highly anticipated Samsung Galaxy Z Flip5 smartphone.
In line with previous renderings, the leaked image showcases notable enhancements in the external display of the Samsung Galaxy Z Flip5 foldable phone, presenting a larger and uniquely shaped screen, exuding a distinct visual appeal. Regrettably, due to the protective cover enveloping the device, we are left wanting for more visual details.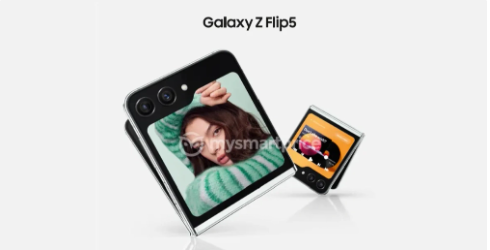 Summarizing the rumored specifications surrounding the Samsung Galaxy Z Flip5, we find a device equipped with a 6.7-inch FHD+ AMOLED inner screen that boasts a 120Hz refresh rate, guaranteeing a remarkably smooth user experience. Complementing this, the outer screen measures 3.4 inches, providing a compact yet functional display. Powering the phone is the highly anticipated Qualcomm Snapdragon 8 Gen 2 for Galaxy chip, promising optimal performance and efficiency.
As for its photography capabilities, the Samsung Galaxy Z Flip5 reportedly sports a horizontal arrangement for its rear cameras, housing a 12-megapixel primary lens featuring optical image stabilization and a 12-megapixel ultra-wide-angle lens. On the front, the device is expected to feature a 12-megapixel selfie camera, ensuring high-quality self-portraits and video calls.
Battery-wise, the Galaxy Z Flip5 is said to pack a 3,700mAh (typical) or 3,591mAh (rated) battery, capable of supporting 25W fast charging, ensuring minimal downtime for users. In terms of storage, consumers may have the option to choose between two variants: 8GB RAM with 128GB internal storage or 8GB RAM with 256GB internal storage, providing ample space for all their digital needs.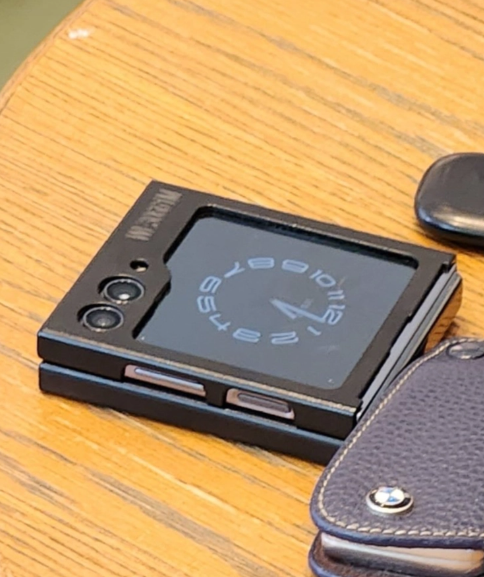 On the software front, the Samsung Galaxy Z Flip5 is anticipated to be based on the Android 13 operating system, offering the latest features and optimizations from Google.
While this leak has created quite a buzz, we eagerly await an official announcement from Samsung to confirm these specifications and unveil the Samsung Galaxy Z Flip5 to the world. Until then, tech enthusiasts and Samsung fans alike can revel in the excitement of what appears to be an impressive addition to the foldable smartphone market.