July 21, 2023 – A New Day for Technology Enthusiasts in New York Today marks a significant day for technology enthusiasts in New York as Microsoft unveils its latest innovation, the Surface Laptop Studio 2. Packed with cutting-edge features and impressive enhancements, this next-generation notebook promises to elevate the computing experience to new heights.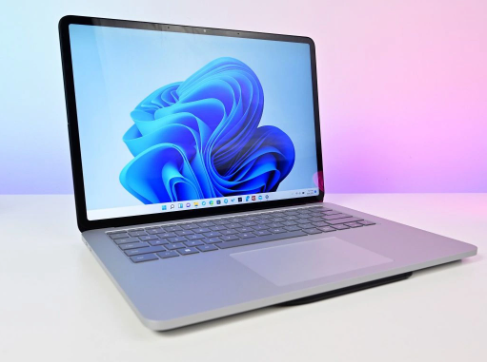 One of the most thrilling highlights of the Surface Laptop Studio 2, codenamed "Ersa," is its powerful performance. Equipped with Intel's highly anticipated 13th generation processors and NVIDIA's RTX 40 series GPU, this device is set to deliver unrivaled processing speed and exceptional graphics capabilities, making it a dream machine for both creative professionals and avid gamers alike.
When it comes to specifications, the Surface Laptop Studio 2 has already made an appearance on the GeekBench benchmark, flaunting an impressive configuration that includes an Intel Core i7-13800H processor, a whopping 64GB of RAM, and the NVIDIA RTX 4060 graphics card. Additionally, a test model with an Intel Core i7-13700H processor, 16GB of memory, and Iris Xe integrated graphics has been spotted, promising a more affordable option without compromising on performance.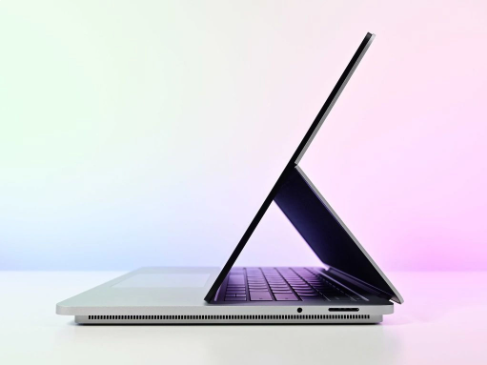 The design of the Surface Laptop Studio 2 remains sleek and elegant, with minor adjustments to the port layout for added convenience. But the true game-changer lies in the upgraded touchpad, possibly sourced from Sensel, offering users a more refined tactile experience. The 14.4-inch screen size stays consistent, but Microsoft has managed to enhance its brightness, guaranteeing vibrant and captivating visuals for immersive entertainment and productivity.
What sets the Surface Laptop Studio 2 apart is its integration of Windows Studio Effects, a feature previously exclusive to ARM devices with dedicated NPUs. This move hints at a strong focus on artificial intelligence capabilities, promising intelligent performance enhancements and an enriched user experience.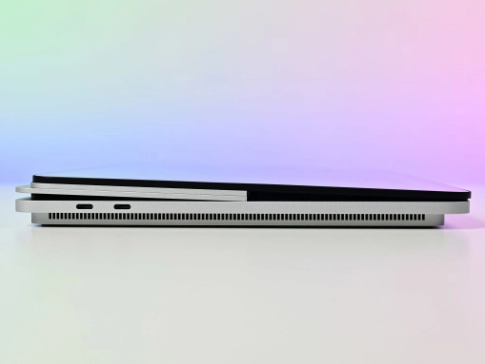 As the release date draws nearer, anticipation grows among eager consumers. Microsoft is expected to unveil the Surface Laptop Studio 2 alongside other exciting Surface devices in September or October this year. Reports suggest that the product will hit the shelves in October or November, initially launching in the United States and Canada, followed by a gradual expansion to other markets.
The operating system pre-installed on the Surface Laptop Studio 2 is the highly anticipated Windows 11 23H2 update, boasting innovative features like Copilot, which harnesses the power of generative AI to assist users seamlessly and intuitively.
While pricing details are yet to be officially confirmed, speculations indicate that the Surface Laptop Studio 2's starting price may exceed its predecessor's by a few hundred dollars. The original Surface Laptop Studio, with an Intel Core i5, 256GB of storage, and Intel Iris Xe integrated graphics, was launched with a starting price of $1599.
As the tech world eagerly awaits the arrival of the Surface Laptop Studio 2, it's clear that Microsoft has crafted a device that pushes the boundaries of innovation, performance, and user experience. With its potent hardware, AI-driven features, and thoughtful design enhancements, this notebook is poised to captivate the hearts of tech enthusiasts and professionals alike, ushering in a new era of computing excellence.