June 20, 2023 – As technology continues to advance, Samsung enthusiasts eagerly await the launch of the highly anticipated Galaxy S23 FE. This upcoming smartphone is poised to redefine the Android experience with its cutting-edge features and innovative design.
Rumored to be released in the third quarter of this year, the Galaxy S23 FE is set to captivate consumers with its groundbreaking specifications. Samsung has taken a bold step forward by introducing the Exynos 2200 processor, ensuring exceptional performance and efficiency. By opting for their in-house processor, Samsung has decided not to offer a Qualcomm Snapdragon variant, showcasing their commitment to pushing the boundaries of technological advancement.
In addition to its powerful processor, the Galaxy S23 FE is expected to boast an impressive 6/8 GB of LPDDR5 RAM, delivering lightning-fast speeds of up to 6.4 Gbps. With such remarkable memory capacity, users can expect seamless multitasking and effortless navigation through apps and processes.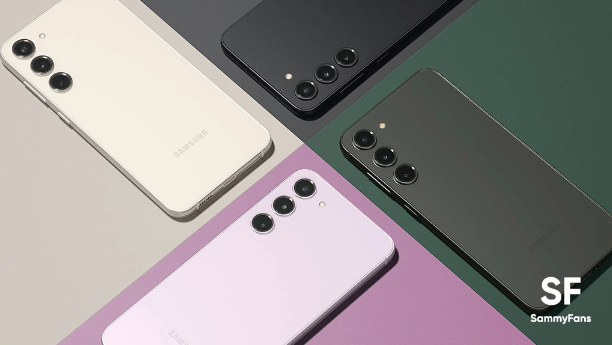 Storage options for the Galaxy S23 FE will range from 128GB to 256GB of UFS 3.1 storage. This ample storage space ensures that users can store a vast array of photos, videos, and applications without worrying about running out of space.
Photography enthusiasts will be delighted with the camera capabilities of the Galaxy S23 FE. The front-facing camera will feature a 12-megapixel sensor with a pixel size of 1.12um, capturing stunning selfies and video calls with exceptional clarity. The primary camera will be equipped with an impressive 50-megapixel sensor, featuring a pixel size of 1.0um GN3. This sensor promises to deliver outstanding image quality, allowing users to capture every detail with remarkable precision.
The Galaxy S23 FE will also feature a 3x telephoto lens, boasting an 8-megapixel sensor with a pixel size of 1.0um Hi-347. This lens will enable users to zoom in and capture distant subjects with stunning clarity and sharpness. Additionally, the device will include a 12-megapixel ultra-wide-angle camera with a pixel size of 1.12um IMX258, allowing for breathtaking panoramic shots and expansive landscapes.
With its groundbreaking features and advanced specifications, the Galaxy S23 FE is poised to be a game-changer in the smartphone industry. Samsung continues to push the boundaries of innovation, providing consumers with a device that embodies the epitome of technological excellence.