June 15, 2023 – In a recent report by Winfuture, a German tech media outlet, details about Sony's upcoming WF-1000XM5 earphones have been shared. These state-of-the-art earbuds have undergone a remarkable transformation, shedding weight and embracing new advancements in audio technology.
Sony's WF-1000XM5 earphones have been meticulously designed to provide an unparalleled listening experience. With a weight reduction of 20%, each individual earphone weighs a mere 5.9 grams, making them incredibly lightweight and comfortable to wear for extended periods. This significant weight reduction of 1.4 grams compared to its predecessor ensures minimal strain on the ears, even during prolonged usage.
The latest iteration of Sony's earphones incorporates an impressive 8.4mm Dynamic Driver X, representing a 40% increase in size compared to the previous model. This larger driver unit promises to deliver a richer soundscape, emphasizing enhanced vocal clarity and finer audio details. The WF-1000XM5 supports HiRes Audio and features the advanced DSEE Extreme technology, further elevating the audio fidelity and ensuring an immersive listening experience.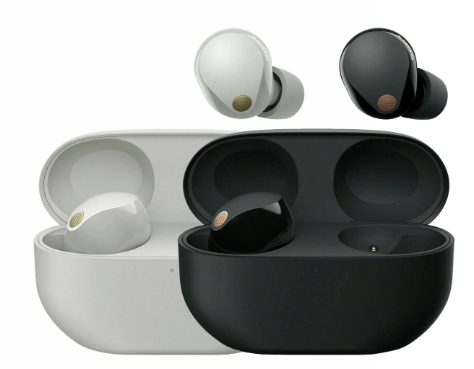 Sony has also focused on refining the WF-1000XM5's capabilities in handling ambient noise and providing crystal-clear voice quality during calls. Equipped with three microphones, these earphones accurately detect environmental noise and effectively suppress background distractions, resulting in improved call clarity. The integration of bone conduction sensors and precise voice-pickup technology allows for flawless capture of the wearer's voice, even in noisy environments.
The charging case of the new ANC earphones comes equipped with a 500mAh battery, extending the total playback time to an impressive 24 hours. This ensures that users can enjoy uninterrupted music playback or take calls throughout the day without worrying about running out of battery.
As Sony unveils the WF-1000XM5, it becomes evident that their commitment to innovation and user-centric design continues to drive the evolution of their audio products. With its reduced weight, larger driver unit, advanced noise-canceling capabilities, and extended battery life, the WF-1000XM5 is poised to deliver an exceptional audio experience to enthusiasts and casual listeners alike.