June 15, 2023 – As the sun sets over the bustling streets of New York City, a new era dawns in the realm of visual enchantment. InfoComm2023, the prestigious exhibition showcasing the latest advancements in audiovisual technology, witnessed Samsung's spectacular unveiling of their revolutionary masterpiece, "Elysian Horizon." This groundbreaking creation, born from the depths of innovation, promises to redefine the boundaries of immersive experiences and captivate audiences like never before.
"Elysian Horizon" represents the pinnacle of technological prowess, designed to transport viewers into awe-inspiring realms where reality seamlessly merges with imagination. This extraordinary display harnesses the power of modular ingenuity, offering limitless possibilities for custom configurations. Whether suspended from above or stacked together to form a magnificent mosaic, the screen adapts effortlessly to any environment, enveloping spectators in a world of boundless visual potential.
With pixel perfection at its core, "Elysian Horizon" boasts two remarkable pixel pitch options, P1.68 and P2.1. These meticulously engineered pixels align harmoniously to deliver astonishing clarity and detail, rendering vibrant colors that dance before the eyes. Its breathtaking refresh rate of 12,288 Hz ensures a seamless flow of visuals, erasing the boundaries between reality and the virtual realm.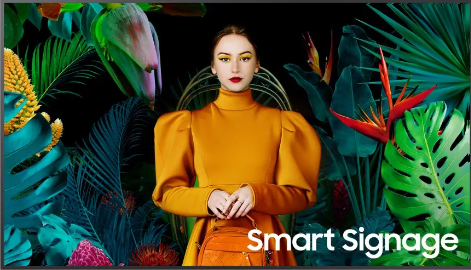 Step into a realm where creativity knows no bounds – "Elysian Horizon" brings dreams to life with its unparalleled brilliance. Radiating with a maximum brightness of 1,500 nits, this wondrous display illuminates even the darkest corners, revealing every intricate nuance with precision. The captivating contrast ratio of 35,000:1 (for P2.1) adds depth and dimension, lending a touch of magic to every scene.
InfoComm2023 also marked a momentous collaboration between Samsung and Luminary Productions, a visionary studio renowned for its mastery in visual storytelling. Luminary Productions' Creative Director, Ava Thompson, expressed her enthusiasm, stating, "Samsung's 'Elysian Horizon' opens up a realm of endless possibilities for our creative endeavors. We are thrilled to embark on this journey together, pushing the boundaries of imagination and reshaping the way we tell stories."
In the ever-evolving world of visual enchantment, "Elysian Horizon" stands tall as a beacon of innovation and inspiration. It is a testament to the unyielding pursuit of excellence and a gateway to a future where imagination knows no bounds. With each pixel and every flicker of light, Samsung invites us to venture into uncharted territories and embrace the extraordinary.