**August 21, 2023 -** In a bid to surge ahead in the global race for computing supremacy, British Prime Minister Rishi Sunak has unveiled a visionary plan to invest a staggering £100 million (approximately $130 million) to acquire thousands of cutting-edge artificial intelligence chips.
Sources reveal that UK government officials have been in ongoing discussions with IT giants such as NVIDIA, AMD, and Intel to procure chips for what they're calling "national AI research assets." This move is a key component of Sunak's ambitious vision to establish the UK as a global leader in the field of AI.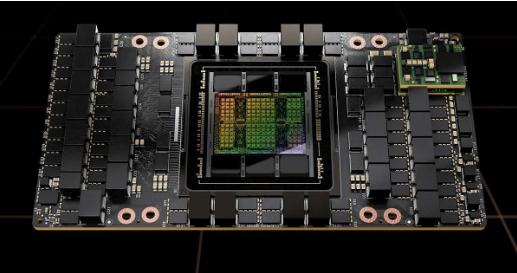 The initiative is being led by the scientific funding body, UK Research and Innovation, and is believed to be in advanced negotiations with NVIDIA. The UK intends to secure 5,000 GPUs from NVIDIA, the very chips that power AI models like ChatGPT.
Insiders have confirmed that the £100 million funds have already been allocated. However, critics argue that this expenditure might fall short of the government's AI ambitions. Officials are urging the Chancellor of the Exchequer, Jeremy Hunt, to allocate more funds in the coming months.
GPUs are pivotal components in the construction of AI systems like ChatGPT. The latest iteration of ChatGPT, for instance, was trained using as many as 25,000 NVIDIA chips.
Sunak has outlined a grand plan for the UK to become an AI superpower. But in terms of the computational resources required for training, testing, and running complex models, the UK lags behind the likes of the United States and Europe.
A government assessment report released earlier this year criticized the UK's lack of "dedicated AI compute resources," with fewer than 1,000 high-end NVIDIA chips available for researchers. The report recommended the swift provisioning of at least 3,000 "top-spec" GPUs.
In March of this year, Hunt approved a budget of £900 million (approximately $1.15 billion) for purchasing computing resources. While the majority of these funds are expected to be directed towards traditional supercomputing research, it's believed that over £50 million (approximately $63.7 million) have been earmarked for AI resources. However, given the global competition for AI-supporting chips, this figure is projected to rise to between £70 million and £100 million (approximately $89 million to $130 million).
Officials might press the government for more funding in the autumn fiscal budget statement, which is likely to be released during the November AI Security Summit.
Last week, reports emerged that Saudi Arabia acquired a minimum of 3,000 NVIDIA H100 processors, high-end components used for AI training, at a cost of $40,000 each. Tech giants like Microsoft, Amazon, and Google are also fervently procuring tens of thousands of AI chips.
It remains uncertain which type of chips the UK is negotiating to purchase. GPUs will be employed to establish AI research assets, with the government hoping to have these resources operational by next summer.
Additionally, British officials are contemplating the benefits of a "sovereign chatbot," a publicly funded language model akin to ChatGPT, and seeking ways to deploy AI in public services like the National Health Service (NHS).
Despite NVIDIA's chips being widely used for AI training and being the apparent frontrunner, the UK government has been engaged in discussions with several microchip companies.
Sunak is spearheading the UK's bid to set global AI safety standards. He's already set in motion plans for an AI Security Summit, slated to be held at Bletchley Park, the World War II code-breaking center. The event is hoped to spur international agreements among governments and top AI companies regarding the development of this technology.
A government spokesperson affirmed, "We are committed to bolstering the thriving computational environment in the UK to maintain our global leadership in science, innovation, and technology."
NVIDIA declined to comment on the matter.