September 14, 2023 – In a recent development from the Tesla front, the highly anticipated electric pickup truck, the Cybertruck, originally unveiled in November 2019, is inching closer to its scheduled deliveries later this year. The Cybertruck has been in production since mid-July at Tesla's superfactory in Austin, Texas, with an estimated 100 units produced by the end of last month.
What's catching the attention of enthusiasts and onlookers alike is the ongoing series of rigorous crash tests the Cybertruck is undergoing. Aerial footage captured on September 11th revealed the presence of two Cybertrucks in the vicinity of Tesla's Texas superfactory crash test lab. Clearly visible were Tesla staff members preparing for the impending crash tests.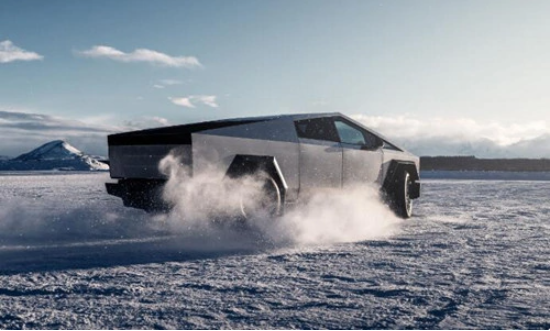 The sight of these Cybertrucks near the crash test facility has raised speculation that Tesla is conducting its own comprehensive crash tests to gather more performance data for the electric vehicle. Tesla seems to be inclined towards conducting a variety of crash tests, akin to those performed by the National Highway Traffic Safety Administration in the United States.
Reports from various sources suggest that the Cybertruck's crash testing has been ongoing for quite some time, having commenced earlier this year. Recently, two Cybertrucks were observed being transported on trailers, presumed to be returning from these crash tests.
While Tesla has yet to officially announce the specific commencement date for Cybertruck deliveries, the increasing frequency of sightings since the beginning of the second half of this year suggests that an announcement regarding delivery timelines may be imminent.