September 08, 2023 – In a rapidly evolving tech landscape, TrendForce has just released its latest Industry Insights report, shedding light on the forthcoming iPhone 15 Pro Max by Apple. According to this report, the iPhone 15 Pro Max is set to feature an exclusive periscope-style lens, poised to capture approximately 40% of the model's market share.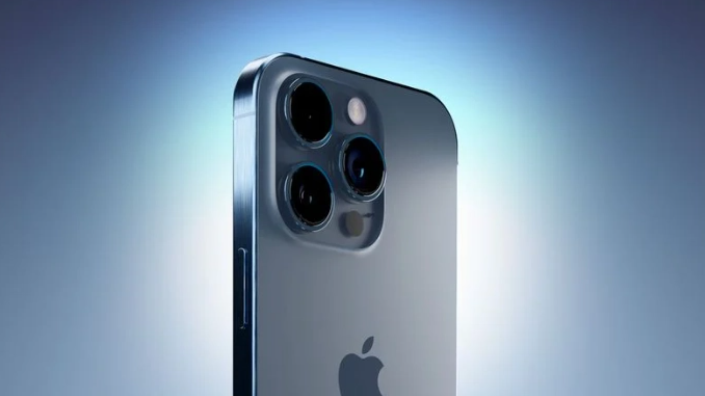 The report's estimations also indicate that Apple's iPhone 15 series is expected to hit an impressive 80 million units in shipments, marking a 6% increase compared to the same period last year. Moreover, it is anticipated that the Pro models will dominate the series, accounting for over 60% of the total.
However, the report goes on to assert that Huawei's resurgence in the market will pose a formidable challenge to Apple's overall iPhone sales, with an estimated decline of 5%, resulting in an annual sales range of 220 to 225 million units.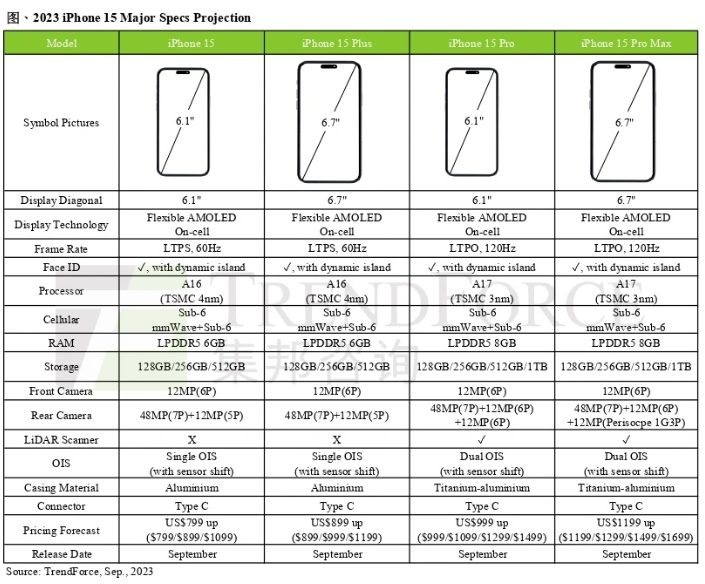 When it comes to pricing, TrendForce anticipates that the terminal pricing for the iPhone 15, iPhone 15 Plus, and iPhone 15 Pro will remain relatively unchanged compared to the previous year. However, for the Pro Max variant, due to the incorporation of the high-cost periscope-style lens, consumers might see a price increase of no more than $100 to reflect the cost differential.
Furthermore, the report highlights that the iPhone 15 Pro will come equipped with an enhanced 8GB of RAM, though the base storage configuration will remain at 128GB.