August 04, 2023 – Microsoft, the tech giant known for its innovative devices, has announced a strategic shift in its Surface Go product lineup. According to insider reports, the release of the ARM-based Surface Go 4, codenamed "Tanta," has been postponed, and instead, a new enterprise-focused Surface Go with an Intel processor will be introduced.
The upcoming Surface Go will be powered by the Intel N200 processor, built on Intel's advanced 10nm SuperFin process (also known as Intel 7). The N200 processor features four power-efficient cores, utilizing the Gracemont architecture, with clock speeds reaching up to 3.7 GHz. These efficient cores are expected to offer comparable performance to older Skylake cores, similar to the Core i7-6700HQ. The processor integrates Intel's Xe architecture-based graphics adapter, providing 32 execution units (EU) with a modest operating frequency of 450 – 750 MHz. Although the iGPU's gaming capabilities may be limited due to the single-channel memory, lower frequency, and a smaller number of execution units, it offers a viable solution for everyday enterprise tasks.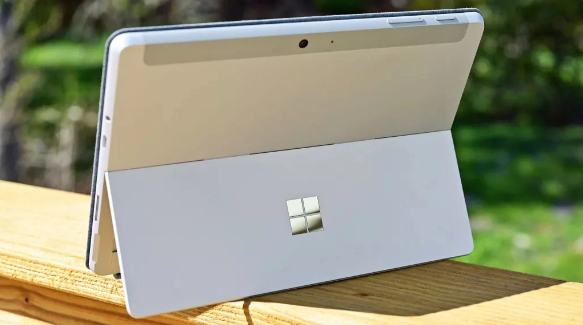 The decision to switch to an Intel processor for the new Surface Go is believed to offer a stronger performance and lower power consumption, aligning well with the device's intended business use case. The N200 processor's basic power draw of 6W allows for fanless cooling, which contributes to the overall portability and convenience of the device.
Moreover, the Intel N200 supports only single-channel memory, with a maximum capacity of DDR5-4800, DDR4-3200, or LPDDR5-4800. The chip also integrates Wi-Fi 6E and Bluetooth 5.2, but notably, it lacks Thunderbolt connectivity. External peripherals can be connected via PCIe Gen3 x9, utilizing the Platform Controller Hub (PCH).
It is evident that Microsoft aims to cater to the growing demands of enterprise users by offering them a reliable and powerful Surface Go variant. The focus on efficiency and performance, along with the integration of Intel's latest technological advancements, makes the upcoming Surface Go an enticing option for professionals seeking a versatile and productivity-oriented device.
As with any pre-release information, it is important to note that further details and specifications may emerge in the coming weeks. Microsoft's strategic decision to opt for an Intel processor in the new Surface Go is likely to generate significant interest and anticipation among consumers and businesses alike. Only time will tell how this decision will impact the overall success of the Surface Go product line and its adoption in the enterprise market.