**August 8, 2023 – Transforming AI Performance: Microsoft's Latest Azure Advancements**
In a groundbreaking move that solidifies Microsoft's commitment to AI innovation, the tech giant, in partnership with NVIDIA, has unveiled a remarkable leap in virtual computing prowess. The new offering, Azure ND H100 v5 VM, represents a significant milestone, promising enhanced efficiency in tackling generative AI tasks.
Emerging from the synergy between Microsoft and NVIDIA this March, the Azure ND H100 v5 VM preview version has culminated months of rigorous testing to arrive at today's official launch. This sophisticated virtual machine is poised to redefine the landscape of AI virtualization, heralding a new era of computational efficiency.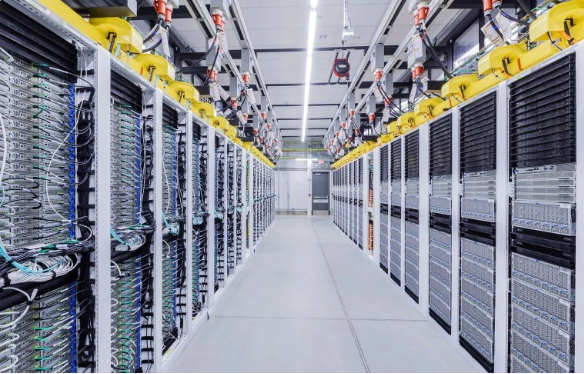 At the heart of this virtual machine's extraordinary capabilities lies its support for a dynamic range of configurations, scaling from 8 to well over a thousand NVIDIA H100 GPUs, interconnected via the Quantum-2 InfiniBand network. The result is a seismic performance boost for AI models, rendering them more powerful than ever before. In a direct comparison to its predecessor, the ND A100 v4 VM, this new iteration introduces groundbreaking technologies that are poised to reshape the AI computing landscape:
1. **Unleashing Tensor Power:** The integration of 8 NVIDIA H100 Tensor Core GPUs takes center stage, interconnected through the next-gen NV Switch and NV Link 4.0. This reimagined architecture paves the way for unparalleled parallel processing.
2. **Network Performance Reinvented:** Each GPU is equipped with a 400 Gb/s NVIDIA Quantum-2 CX7 InfiniBand network within an unobstructed fat tree network. The result is a striking 3.2 Tb/s per VM performance level, revolutionizing data transfer rates.
3. **Intra-VM GPU Synergy:** Within each VM, the 8 local GPUs are seamlessly interconnected through the NV Switch and NV Link 4.0, boasting a staggering 3.8 Tb/s bandwidth for split communication, fostering collaborative computation.
4. **Processing Powerhouse:** Powered by the fourth-generation Intel Xeon Scalable processor, the Azure ND H100 v5 VM showcases its computational might, ensuring cutting-edge performance for demanding AI workloads.
5. **Memory and Connectivity:** A memory configuration featuring 16 channels of 4800 MHz DDR5 memory enhances data handling capabilities. PCIe 5th generation host-to-GPU interconnects enable each GPU to harness an impressive 64 Gb/s bandwidth.
With this release, Microsoft embarks on a transformative journey to elevate AI computing to unprecedented heights. The confluence of NVIDIA's H100 Tensor Core GPUs and Quantum-2 InfiniBand networking marks a turning point in virtualized AI, initially accessible exclusively to enterprises utilizing Azure on the East and West Coasts of the United States.
In an inspiring glimpse into the future, Microsoft anticipates the integration of hundreds of thousands of new GPUs into its virtual machines next year. This commitment underscores the company's dedication to pushing the boundaries of AI capabilities.
Beyond the remarkable Azure ND H100 v5 VM introduction, Microsoft extends its Azure OpenAI services to encompass new regions, including Eastern Canada, East United States 2, Eastern Japan, and Southern United Kingdom. With over 11,000 customers already reaping the benefits of Azure OpenAI services and an average of 100 new customers joining daily this quarter, Microsoft's growth trajectory in the AI sector is undeniable.
The evolution doesn't end here. Microsoft affirms that the towering ChatGPT AI platform, crowned by the powerful GPT-4, will seamlessly integrate into these new Azure OpenAI service areas. As the AI landscape continues to evolve, Microsoft's dedication to innovation remains unwavering, propelling the world closer to AI-driven transformation.