August 8, 2023 – In an electrifying move, Audi is poised to reintroduce a legendary powerhouse to the automotive scene. Bucking convention, the German automaker is gearing up to launch an all-electric variant of the iconic Audi RS6 sedan, reimagined for the modern era. This ambitious venture comes hot on the heels of the unveiling of the A6 e-tron concept, which set new standards in the electric car domain. With the RS6 poised to follow in its high-voltage footsteps, the stage is set for a thrilling revolution in the world of electrified performance.
Set to hit the market a year after the A6 e-tron, the electric RS6 will share its roots with the latest innovation from the Volkswagen Group – the Premium Platform Electric (PPE) chassis. This foundation, shared with the upcoming Porsche Macan EV, promises to be a canvas for high-performance excellence. The initial glances at the A6 e-tron concept have already caused a stir, showcasing an astonishing projected range of 435 miles, a monumental leap beyond any of Audi's existing electric offerings. But that's not all – the A6 e-tron boasts the ability to harness 270 kW of rapid charging, translating to a staggering 186 miles of range in just 10 minutes.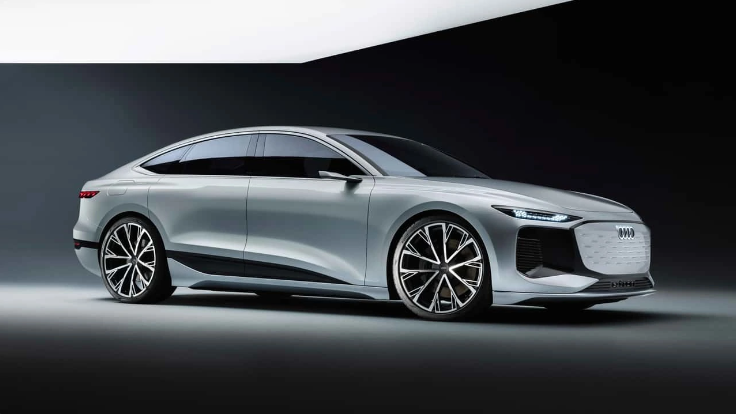 Beyond its electrifying efficiency, the electric RS6 is set to embody the spirit of dominance Audi enthusiasts have come to expect. With a dual-motor setup projected to wield around 470 horsepower, this electric marvel will blitz from 0 to 60 miles per hour in a mere 4 seconds, a testament to the boundless potential of electric powertrains. And for the purists, Audi plans to offer an entry-level rear-wheel-drive variant, adding a touch of classic driving dynamics to this forward-looking offering.
In the ever-intensifying arena of electric vehicles, the forthcoming RS6 electric is bracing for fierce competition. To stand out amidst the surging tide, projections hint that the electric powerhouse could boast over 700 horsepower and potentially shatter the 0-60 mph barrier in less than 3 seconds. This audacious performance aims to set the stage for the electric RS6's grand entrance into the high-performance electric vehicle pantheon, cementing Audi's role as an electrification pioneer.