May 30, 2023 – In a bustling world of technological advancements, Corsair, the renowned American brand, unveils its latest innovation: the DOMINATOR TITANIUM DDR5 memory series. This cutting-edge memory module not only boasts unparalleled performance but also introduces a fusion of style and power. With support for Intel's XMP 3.0 and AMD EXPO technologies, users can now unleash the full potential of their systems through overclocking capabilities.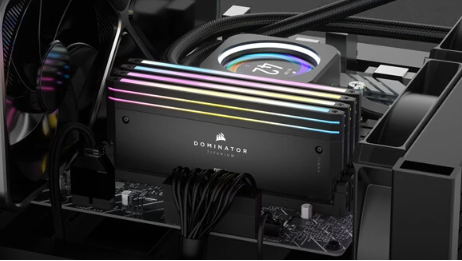 Immersing users in a realm of visual splendor, the DOMINATOR TITANIUM DDR5 memory features mesmerizing RGB lighting effects. The modules' speed soars to a staggering 8000MT/s, ensuring lightning-fast data transfers and seamless multitasking. Taking memory capacity to unprecedented heights, Corsair offers a mind-boggling 192GB configuration (4x 48GB), empowering users to tackle even the most demanding computational tasks with ease.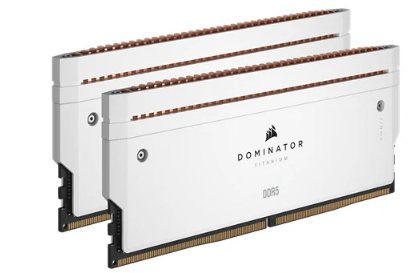 To commemorate this extraordinary release, Corsair plans to introduce a limited edition run of 500 meticulously crafted sets, each endowed with a unique serial number. This exclusive collection will undoubtedly captivate enthusiasts and collectors alike, representing a fusion of technological prowess and artistic elegance.
Mark your calendars! The DOMINATOR TITANIUM DDR5 memory by Corsair is set to hit the shelves in their official online store as well as authorized retailers and distributors worldwide in July 2023. Stay ahead of the curve and harness the true potential of your system with this groundbreaking DDR5 memory series.