May 29, 2023 – In a remarkable unveiling last night, Cadillac introduced their all-new compact SUV model, the GT4. With a lineup comprising of four different variants, the price range for the GT4 starts from 219,700 to 309,700 yuan.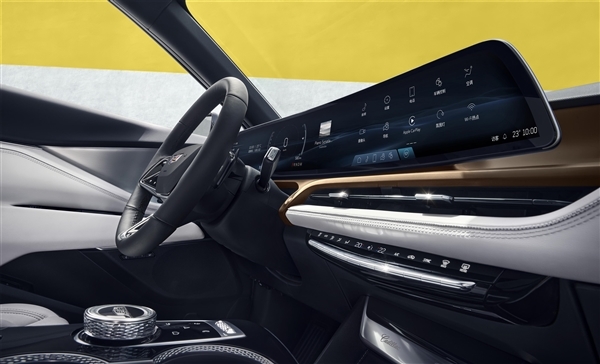 The GT series marks a fresh chapter in Cadillac's SUV product line, coming after the XT series. The brand's inaugural GT4 model is built on the E2XX platform. According to the disclosed information, its dimensions measure 4633mm in length, 1878mm in width, and 1535mm in height, with a wheelbase of 2800mm. Positioned as a compact SUV, the GT4 boasts a sleek and sporty design that exudes a more fashionable appeal compared to the XT4.
Adopting a family-oriented approach, the GT4 showcases a shield-shaped grille at the front, accentuated by a darkened treatment. Split-headlamp arrangements, a popular trend, further enhance its contemporary appeal. The raised muscular lines on the hood contribute to its youthful positioning. Notably, the GT4 stands out with its two-tone body color scheme and large-sized alloy wheels.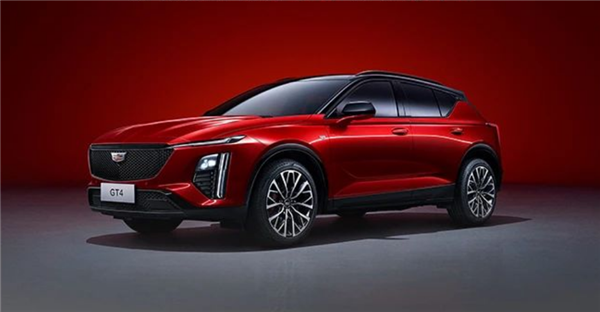 At the rear, the GT4 continues Cadillac's distinctive design language with its "7" shaped taillights, connected by smoked chrome trims. As revealed in earlier renderings, the model will offer three different rear bumper designs. The 25T variant features dual-exhaust outlets on both sides, while the 28T variant boasts a quad-exhaust setup, complemented by a sizable irregular-shaped rear spoiler for a sportier aesthetic.
Stepping inside the cabin, the GT4 embraces an enveloping yacht-inspired interior design. It incorporates Cadillac's latest dual-screen setup, accompanied by extensive chrome accents, brushed aluminum trim, and a 15-speaker AKG sound system. A noteworthy addition is the new Piping stitching technique, providing users with up to six different color schemes to cater to diverse preferences.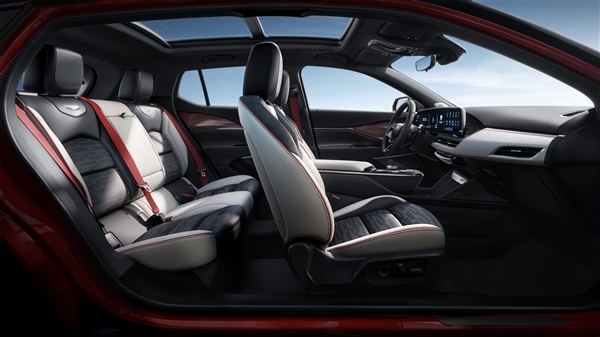 In terms of power, the GT4 will be available with two engine options: a 1.5T and a 2.0T. The former delivers a maximum power output of 155 kW (204 horsepower) and peak torque of 270 Nm, while the latter generates 174 kW (230 horsepower) of maximum power and 350 Nm of peak torque. Both two-wheel drive and four-wheel drive systems will be offered.
Upon its market launch, the GT4 will enter a competitive landscape of luxury compact SUVs, challenging the likes of Audi Q3, Mercedes-Benz GLA, Volvo XC40, and Lexus UX. With its appealing design, high value proposition, and a price tag that resonates with younger buyers, the Cadillac GT4 is poised to capture the hearts of the discerning younger generation.