September 5, 2023 – As autumn approaches, Apple enthusiasts are eagerly anticipating the release of the Apple Watch Series 9, poised to debut alongside the anticipated iPhone 15 series. A recent revelation from Mark Gurman of Bloomberg, known for his insider insights, has sparked intrigue regarding a significant change in the offerings of the new smartwatch. Contrary to previous iterations, the upcoming Apple Watch Series 9 is said to forgo the inclusion of leather bands, aligning its design choice with that of the iPhone 15 series.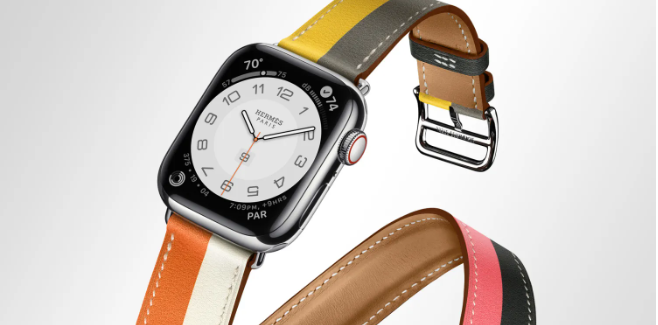 Gurman's disclosure has raised questions about the potential impact of this adjustment on the collaborative efforts between Apple and Hermès, the renowned luxury brand. While uncertainty shrouds the consequences of this modification, Gurman speculates that the well-established partnership may weather this alteration without substantial disturbance.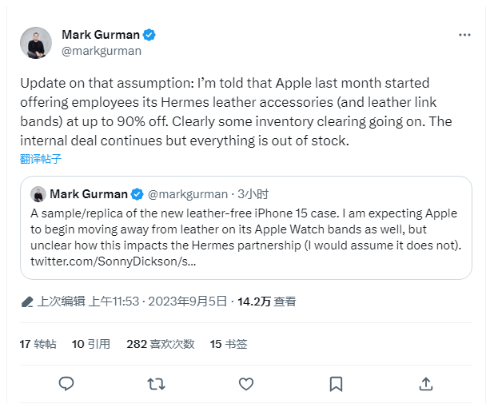 In a series of subsequent tweets, Gurman elaborated on an intriguing development within Apple's internal operations. Last month, the tech giant quietly commenced an exclusive clearance sale, offering its employees the chance to acquire leather bands designed for the Apple Watch and those co-created with Hermès. Remarkably discounted at rates as low as 90% off their original prices, these bands have swiftly disappeared from inventory shelves through the internal trade initiative. The success of this clearance sale points to the enduring popularity of these accessories, despite the impending shift in design strategy.
As the tech world buzzes with anticipation for the forthcoming Apple Watch Series 9, the revelation of the omission of leather bands has ignited discussions about Apple's pursuit of innovation and the intricate web of collaborations that fuel the company's success. While the absence of leather bands ushers in a new era of aesthetic choices, the speculation around the Apple-Hermès partnership adds an extra layer of intrigue to the evolving landscape of wearable technology.