October 08, 2023 – Samsung is gearing up to unveil its next generation of premium smartphones early next year, with the Galaxy S24, Galaxy S24+, and Galaxy S24 Ultra. Some of the specifications for these new devices have already surfaced.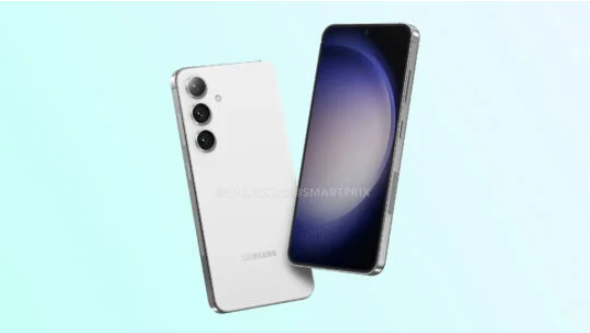 According to widespread reports, Samsung is set to use two different processors in this lineup – the Exynos 2400 and the Snapdragon 8 Gen 3. However, it's unclear which versions and markets will receive which processor configurations.
Earlier reports suggested that the Galaxy S24 and Galaxy S24+ would come equipped with Exynos chips, while the Galaxy S24 Ultra would sport a Snapdragon processor. Now, a new report from TheElec suggests that Samsung will release versions of the Galaxy S24 and Galaxy S24+ with both the Exynos 2400 and Snapdragon 8 Gen 3 processors.
Reportedly, the Exynos 2400 versions of these phones will be launched in Africa, Asia (including South Korea), Europe, and Latin America, while the Snapdragon-powered versions will debut in North America (Canada and the United States).
The Galaxy S24 Ultra, according to reports, will exclusively use the Snapdragon 8 Gen 3 for Galaxy processor and will be available in all countries and regions worldwide. The report suggests that decisions regarding the allocation of these versions of the Galaxy S24 series phones have entered the final stages and are unlikely to change further.
It's worth noting that Samsung recently unveiled the Exynos 2400 processor, boasting a 70% faster CPU and a 14.7-fold increase in AI processing capabilities compared to its predecessor. It also features the Xclipse 940 GPU based on AMD's latest RDNA3 architecture. While Samsung did not provide specific GPU performance data, it claimed significant improvements in ray tracing performance during gaming.
Reportedly, this chip is manufactured on Samsung Foundry's 4nm LPP+ node and features a 10-core CPU. Previous leaks suggested that the Exynos 2400 includes one Cortex-X4 CPU core clocked at 3.1GHz, two Cortex-A720 CPU cores clocked at 2.9GHz, three Cortex-A720 CPU cores clocked at 2.6GHz, and four Cortex-A520 CPU cores clocked at 1.8GHz.
The Xclipse 940 GPU appears to be around 30% faster than the Xclipse 930 GPU used in the Exynos 2200, bringing its gaming performance closer to that of the Snapdragon 8 Gen 2. As a result, it is expected that the GPU performance of the Exynos 2400 may not surpass that of the Snapdragon 8 Gen 3.
Other features of this chip may include 5G network support with download speeds of up to 10Gbps, dual-frequency GPS, Wi-Fi 7, Bluetooth 5.3, NFC, USB 3.2 Type-C port, and dual-satellite connectivity.