June 15, 2023 – Google announced yesterday that it is introducing new generative AI technology to its online shopping tools. This innovative technology aims to swiftly generate try-on images of clothing on different body types, enabling users to assess whether their desired garments are suitable for their own physique.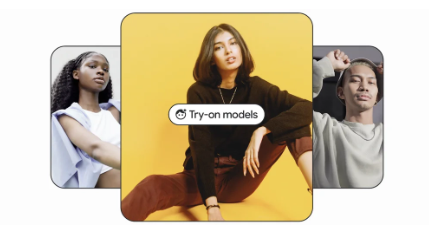 Shyam Sunder, the Google product manager responsible for virtual try-on features, revealed during the press release that the company has recruited 80 models, evenly distributed between male and female, to build this functionality. "AI will generate images of models wearing the corresponding outfits based on the pictures available on retail websites. The rendered details include folding, draping, stretching, creasing, and shadows, making it difficult for users to discern whether the image is generated by AI," stated Sunder.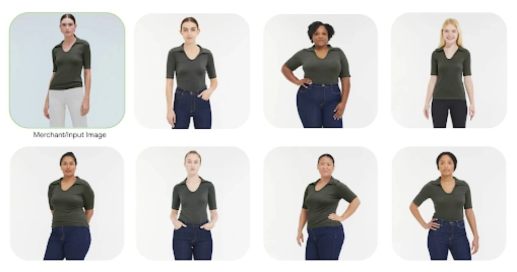 Google confirmed that this feature will initially focus on women's tops and will eventually expand to other categories. As users browse, they will also be able to search for similar products with the same size but different prices, colors, and patterns. Anthropologie, Everlane, H&M, and LOFT are among the first brands to partner with Google and adopt this service.
Prior reports have highlighted that retail giants such as Amazon and Walmart have already introduced their own virtual try-on services. Furthermore, last year, Google incorporated the feature of trying on shoes into its augmented reality shopping (AR Shopping) service.