**August 11, 2023 – Intel's Latest Moves: Evolution of NUC Product Line**
In the ever-changing landscape of technology, Intel is making strategic decisions to evolve its product offerings. Recent reports from VideoCardz shed light on Intel's upcoming changes, indicating a shift in their NUC (Next Unit of Computing) product line. The NUC ecosystem has been a hotbed for innovation, and these updates highlight Intel's commitment to meeting market demands.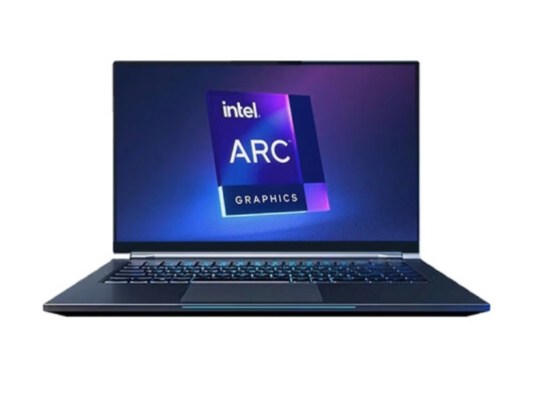 Intel has taken the decision to discontinue the production of the Krait Canyon NUC desktop and the NUC X15 laptop, according to internal documents recently surfaced. The Krait Canyon NUC and NUC X15 are part of Intel's latest generation of NUC products, featuring the robust 12th generation Core i7 H-series processors and Intel's cutting-edge Arc graphics cards, with the top-tier A770M option.
The market response to these products has been intriguing. The Krait Canyon NUC, in its i7 + A770M configuration, has seen its retail price drop to around $6000, offering users an attractive blend of performance and value. Similarly, the NUC X15, with its i7 + A730M configuration, now hovers around $4000, making it an appealing proposition for those seeking power-packed computing on the go.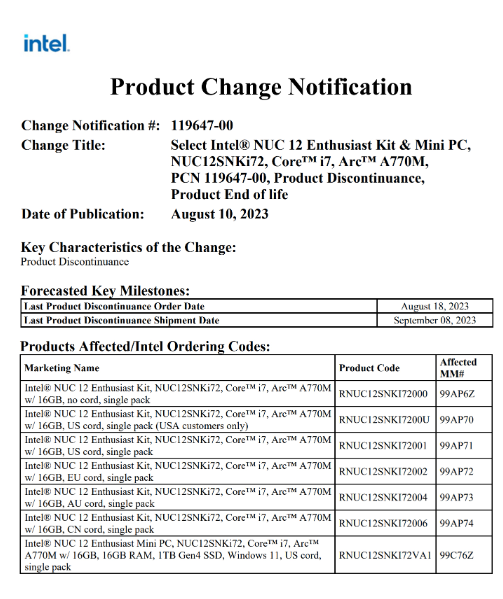 Notably, Intel had previously announced a strategic collaboration with ASUS on July 18, 2023. This partnership grants ASUS the license to manufacture, sell, and provide support for NUC systems powered by Intel's 10th to 13th generation Core processors. The agreement also outlines joint efforts to develop future iterations of NUC systems. Under this accord, ASUS is poised to cater to Intel's NUC customer base, ensuring a seamless supply of products and ongoing support. To facilitate these endeavors, ASUS has inaugurated a dedicated division known as the ASUS NUC Business Unit (ASUS NUC BU), further underscoring their commitment to this venture.
These developments underscore Intel's proactive stance in refining its product strategy. The discontinuation of the Krait Canyon NUC and NUC X15, coupled with the collaborative leap with ASUS, showcases Intel's adaptability to an ever-evolving market and its dedication to delivering innovative computing solutions.