August 14, 2023 – In a recent financial report from Sony, concerns arise over the profit potential of the PS5 as its profitability seems to be facing a possible crisis. Fluctuations in promotional activities across different regions and sales channels have led Sony to anticipate a decline in profit margins for its PS5 hardware. This has raised questions about whether Sony is still selling the PS5 consoles with profitability in mind or if sustaining profitability within the fiscal year 2023 is achievable.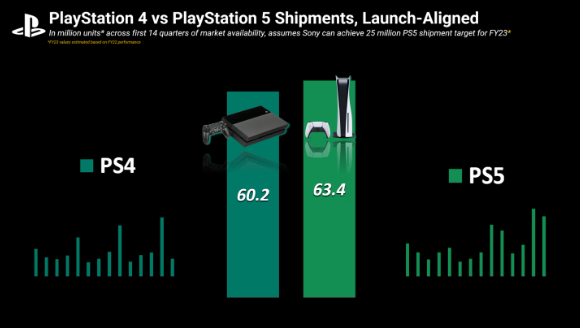 The initial quarter of the 2023 fiscal year (April to June) saw Sony shipping 3.3 million units of the PS5, slightly falling short of their expectations. To bolster sales, Sony made a strategic move in July by lowering the price of the PS5, reducing its retail price by approximately $50 in nearly all markets except the United States. This adjustment comes after Sony had raised the global market price of the PS5 the previous year.
Presently, Sony's primary focus revolves around achieving its ambitious goal of shipping 25 million PS5 units within the fiscal year 2023, with profit margins taking a backseat. Should this target be met, the cumulative global shipments of the PS5 would reach an impressive 63 million units by March 2024.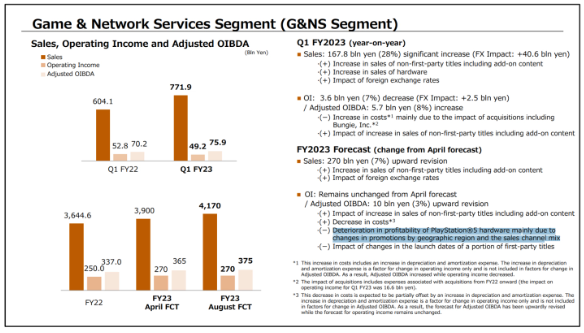 A noteworthy aspect emphasized in Sony's financial report is the impact of the sales channel mix on profitability. The sales channel mix pertains to where the PS5 is sold – Sony garners higher profits from direct-to-consumer retail channels like the PlayStation Direct store compared to sales through retailers like Best Buy and Amazon.
Recent data reveals that the PS5 has shipped a total of 41.7 million units worldwide, trailing behind the PS4's 43.7 million units during the same timeframe. Regarding profitability enhancement, Eric Lempel, a Sony executive, had previously stated, "We anticipate [the PS5] to be the most successful and lucrative generation of gaming consoles in our history."