**August 30, 2023 – A New Era of Luxury: Unveiling the 2023 Lexus LS Series**
In the vibrant automotive landscape, where innovation meets elegance, the 2023 Lexus LS series emerges as a beacon of refined craftsmanship and cutting-edge technology. With a lineup encompassing five distinct models, this latest iteration of the LS graces the market with its presence, offering a harmonious blend of opulence and performance. While the exterior and interior retain their classic allure, it's the strides made in the realm of infotainment that truly set this series apart.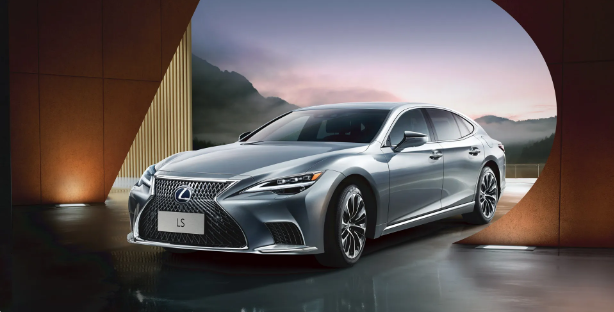 Loyal to its heritage, the 2023 LS series continues to embrace the spindle grille emblematic of the Lexus lineage, a dynamic testament to its identity. The vehicle's dimensions, measuring 5235 mm in length, 1900 mm in width, and 1450 mm in height, with a wheelbase extending 3125 mm, firmly establish its status within the realm of luxury and spaciousness.
Yet, it's the interior that invites occupants into a realm of sheer indulgence. The familiar layout maintains its sophisticated charm, yet it's the technological enhancements that make an indelible impression. Seamlessly integrated Apple CarPlay functionality, coupled with over-the-air updates, projects the LS series into the forefront of connectivity. A nod to modernity comes in the form of Type-C charging interfaces, adapting to the fast-paced lifestyle of its discerning clientele.
Luxury isn't just a word; it's a standard in the LS series. Electric sunroofs invite the sky to complement the interior opulence, while multi-layered soundproofing glass ensures tranquility amidst the hustle outside. Indulgence is personalized through ambient lighting, and heated/ventilated seating, creating an environment that's always tailored to perfection. The symphony of the outside world is tactfully muted by active noise cancellation, allowing the whisper-quiet cabin to envelop passengers.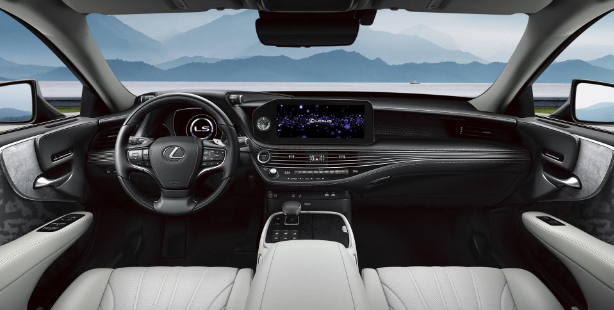 The LS series transcends the confines of transportation; it's an experience woven with Lexus Connect, the marque's innovative smart mobility service. Doors respond with grace, electrifying the senses as they gently shut, while the 360-degree reversing camera system redefines parking precision.
Powering this masterpiece is a 3.5-liter naturally aspirated V6 engine, harmoniously choreographed with an electric motor, the duo composing a hybrid symphony. The V6 engine orchestrates 220 kW of power and a torque of 350 Nm, elegantly matched by the electric motor's 131 kW and 300 Nm. The grand crescendo culminates in a synchronized 264 kW of combined system power, conducted through an E-CVT+AT transmission.
The 2023 Lexus LS series epitomizes the evolution of luxury, where innovation isn't a luxury but a standard. It's a manifestation of Lexus' relentless pursuit of perfection, a testament to their ability to marry technology and craftsmanship. As the LS series elegantly glides into the market, it redefines the boundaries of what a luxury sedan can be, capturing the essence of a new era.