September 07, 2023 – In a recent report by Emmanuel Rosner, an analyst at Deutsche Bank, cautionary notes have emerged from Tesla following an investor conference in Munich, Germany. Tesla revealed plans for "shutdown upgrades" in some of its factories, a move that could potentially impact production and delivery numbers for Tesla vehicles in the third quarter.
Emmanuel Rosner suggests that while the current market consensus for Tesla's third-quarter deliveries aligns with the second quarter, there is a certain degree of downward risk. This is attributed to Tesla's ongoing efforts to clear inventory through discounts and limited effectiveness of cost-saving measures, which could put pressure on the company's third-quarter profits.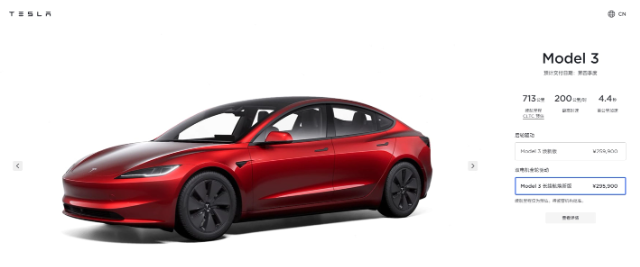 Notably, Tesla recently unveiled updates to its Model 3 lineup. According to Rosner, demand for the new Model 3 variants in China is expected to stabilize post-third quarter. However, these updated models, in terms of overall hardware, are likely to contribute positively to Tesla's bottom line, as their prices exceed those of the older Model 3 while maintaining lower manufacturing costs.
Although Emmanuel Rosner's report anticipates some risks for Tesla's expected performance in 2023 and 2024, industry analysts remain optimistic about Tesla's long-term prospects.
In addition to the latest Model 3 release, Tesla made headlines in mid-August by reducing prices for the Model Y long-range and performance versions in the Chinese market by 14,000 yuan, representing a roughly 4% decrease. The long-range Model Y now comes in at 299,900 yuan. Elon Musk had previously stated that "if the economic environment continues to worsen, Tesla may continue to lower car prices to ensure sales."
At present, Tesla is employing a strategy of "raising prices and lowering costs" for new models while directly reducing prices for older models. According to data from the China Association of Automobile Manufacturers, this price adjustment approach has indeed yielded positive results in the Chinese market. In August this year, including exports, Tesla's Chinese-made vehicles saw a 9.3% year-on-year growth and a 31% month-on-month increase in sales.