September 07, 2023 – In a recently released report by JPR, it has been revealed that the global shipment of discrete graphics cards reached 6.4 million units in the second quarter of 2023. This marks a modest 2.9% increase compared to the previous quarter's 62.6 million units. While this upturn is a welcome departure from the 9.7% average decline seen over the past decade, it's important to note that year-on-year shipments plummeted by a staggering 36.3%, painting a rather bleak picture for the industry.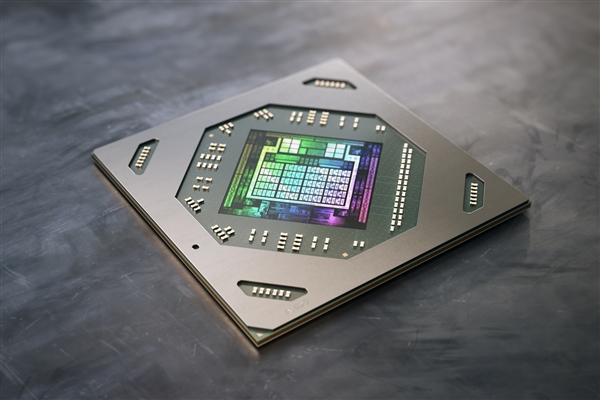 NVIDIA, a prominent player in the graphics card market, experienced a 1.4% decline in shipments compared to the previous quarter and a substantial 34.8% drop compared to the same period last year. Nevertheless, their performance outpaced the industry average, allowing them to gain a 2-percentage-point increase in market share, currently holding 80.2%. However, this gain comes at the expense of a 4-percentage-point loss compared to the first quarter.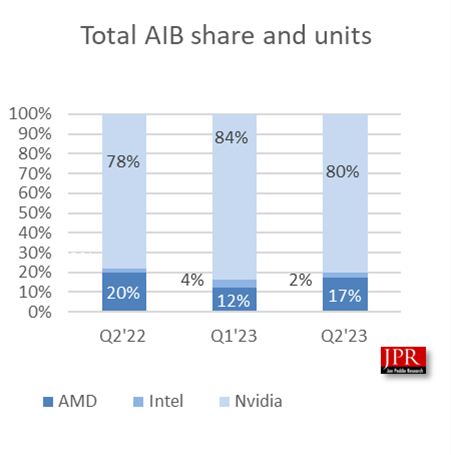 In contrast, AMD, after reaching a 20% market share in the second quarter of the previous year, saw their share shrink to 12% in the first quarter of 2023. However, they made a noteworthy recovery in the second quarter, reclaiming 17% of the market. A closer look at AMD's performance reveals a remarkable 46.8% increase in desktop graphics card shipments but a sharp 48.7% decrease in laptop graphics card shipments, highlighting a significant disparity.
Intel made its entry into the discrete graphics card market in the third quarter of 2022, capturing 4% of the market in the first quarter of 2023, equivalent to one-third of AMD's share. However, their market share dipped back to 2% in the second quarter, widening the gap between them and the competition. Since the first quarter of 2000, the cumulative shipments of discrete graphics cards have reached a staggering 2.1 billion units, with a total value of $476 billion.