September 07, 2023 – Intel's Journey with 10nm and 4nm Processors Intel's foray into the realm of 10nm and 4nm processors was initially a bumpy ride, marked by teething issues such as subpar clock speeds, relegating them to ultrabooks. However, after years of relentless refinement, the likes of the i9-13900KS and i9-14900K have managed to breach the 6GHz barrier.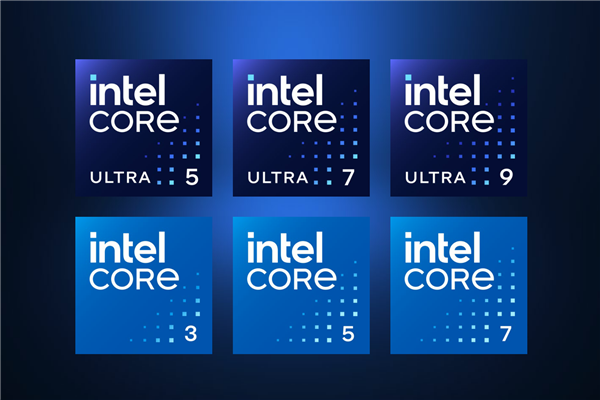 The 4nm process, previously known as 7nm, seemed to be following a similar path. Intel's debut offering, the Core Ultra (Meteor Lake), faced the same desktop performance challenge. Early indications suggested that even breaching the 5GHz mark was proving to be an arduous task.
In light of the latest leaked information, one of the high-end models from the Core Ultra lineup, dubbed the "Core Ultra 9 185H," seems to be breaking new ground. This processor adheres to the familiar 6+8+2 core configuration, boasting 14 cores and 22 threads. Notably, its small cores operate at a base frequency of 2.8GHz and can accelerate to 3.8GHz, while the larger cores maintain a base frequency of 4.5GHz, with an all-core frequency of 4.8GHz and an impressive maximum boost clock of 5.1GHz.

This marks the first instance of a Core Ultra processor breaching the 5GHz threshold. Whether this represents the pinnacle of the lineup remains uncertain, but it certainly appears to be a step in that direction. Additionally, there's another variant known as the "Core Ultra 7 165H," which shares the same core configuration but slightly reduces the large core frequencies to 4.4GHz (base), 4.7GHz (all-core), and 5.0GHz (boost). The small cores maintain their 2.8GHz base and 3.8GHz boost frequencies.
Following this, we have the "Core Ultra 7 155H," which retains the same core configuration but lowers the large core frequencies to 4.3GHz (base), 4.5GHz (all-core), and 4.8GHz (boost), while the small cores remain consistent at 2.8GHz (base) and 3.8GHz (boost).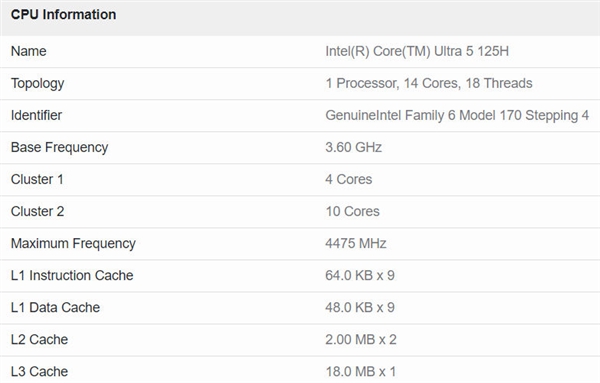 Descending further, we encounter the "Core Ultra 5 125H," where the core configuration undergoes a significant shift, with four large cores, eight small cores, and two other cores, a total of 14. The large cores operate at a base frequency of 3.6GHz and can boost up to 4.5GHz, while the small cores maintain a base frequency of 2.8GHz and can boost to 3.8GHz.
It's worth noting that there have been prior instances of Core Ultra processors with different naming conventions, such as the 6+8+2 core "Core Ultra 7 1003H/1002H" and the 4+8+2 core "Core Ultra 5 1003H." This variation in nomenclature raises questions about whether they belong to different product lines or if there have been identification errors.
One notable absence in this lineup is the Core Ultra 3 series, which seems to have been omitted from the current information.
As these details continue to surface, it's clear that Intel is making strides with its 10nm and 4nm processors, pushing the boundaries of clock speeds and core configurations. However, the true test of their performance will come when these processors hit the market and undergo thorough testing and evaluation. Until then, enthusiasts and tech aficionados will eagerly await Intel's official announcements and the opportunity to put these processors to the test.