May 19, 2023 – Amidst the bustling technological landscape, Samsung Electronics has taken a significant stride towards the realm of autonomous driving. At a recent Internet of Things (IoT) technology and business forum held in Seoul, the company unveiled remarkable advancements in their self-driving technology, developed by the Samsung Advanced Institute of Technology (SAIT), bringing it ever closer to the coveted "Level 4" autonomy. In a momentous feat last October, their autonomous vehicle successfully covered a 200-kilometer stretch from Suwon to Gangneung.
Immersed in relentless research and development for over five years, SAIT has dedicated itself to overcoming a myriad of challenges in autonomous driving. Since receiving temporary approval from South Korean regulatory authorities back in 2017, their team has tirelessly tackled obstacles ranging from navigating uphill terrain to specialized vehicle detection and automated lane changing.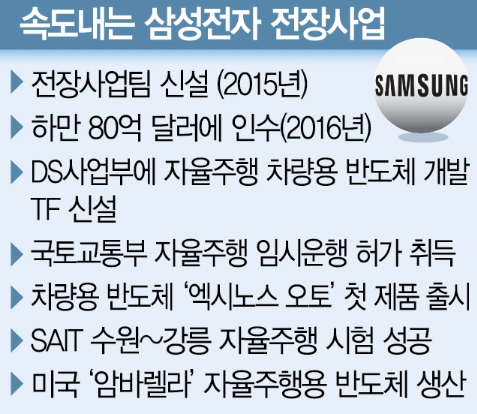 Samsung has already commenced mass production of components for Level 2 autonomous driving systems and offers mature solutions for Level 3 autonomy. Now, with their sights set on further commercialization, SAIT is poised to unleash Level 4 autonomous driving technology to the world. The company's progress marks a significant leap forward in the autonomous driving domain, promising a future where self-driving technology is more advanced and accessible than ever before.